Will you buy the new PS3?

United States
November 25, 2006 8:26am CST
I won't. We have a PS2 and it works fine. I can spend my money on other items.
8 responses

• India
23 Jan 07
i always want a ps! i think it is better and i recommend a ps2 as it is cheap and there are plenty of ps2 games available in market.but you have to wait for some day so you get PS3. i don't have a PS2.but my friend has one! i played my favorite hitman blood money and it is awesome.i want to but a play station but don't have enough money.can you give me the price details of both ps2 and ps3 and PS3 got released? i heard it will release in 2007? i love the graphics of PS2 and it is cool.what a kind of invention!.heard PS3 has support to Blue ray disk!

• United States
20 Dec 06

• United States
20 Dec 06
No, I wont buy this product because it is so darn expensive. Would you by it. Besides I would waste too much time playing video games.

• United States
15 Dec 06
No way, I think the ps3 is way too expensive. How can they jump from 150 bucks for ps2 to 500 bucks for a ps3. thats nuts. lol if the ps3 was 250 bucks I might buy it.. But jumping 350 bucks more is nuts lol

• India
25 Nov 06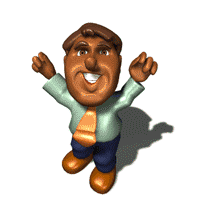 Nope! I don't have time play games PS as well in my PC. Some Time ago I used to play PS1 then PS2 but this days to busy with other part of life. Bu I will see feaure of PS3.