Chuno (Slave Hunter; 2010 | K-Drama TV Series) : My Final Review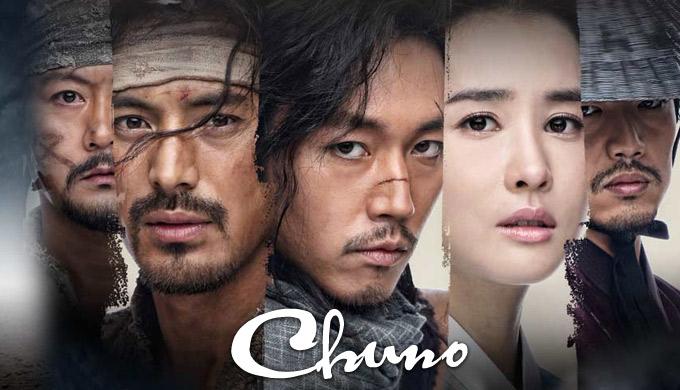 Austin, Texas
July 30, 2016 11:54am CST
In a previous discussion mentioned I was in the process of binge watching this TV series,
Chuno (Slave Hunter
. Last night watched the final episode and I don't know about other folks, but for me, watching historical historical K-dramas is
exhausting!
But so worth it!

After finishing up this series, I decided it should have a different title. Let me think.
Two Men, a Woman, and a Baby.
Nope. Scratch that.
When Two Men Love a Woman.
Nope. Scratch that.
When Two Men Really Love a Woman and a Cute Baby Gets Thrown in the Mix.
Perfect! In my previous post, I said the story line was intense. Should have said
story lines
. There was a lot of stuff going on. - Love stories and love stories. - Freedom fighters. - Super seriously wicked government officials. - The Chinese were the good guys. - Ordinary people just trying to live ordinary lives. - Intense fighting scenes. Loved the action. This is a secondary story line but worth a mention. - A sweet loving mother who visits her son
at work
, while he's beating the crap out of one of his subordinates.
"Uh sir! Your mother is here."
In an instant, the guy transforms from ruthless military commander to sweet devoted and loving son. The hard to soft character contrast was amazing. Dear old mom wouldn't have had to come by his office if he would stop by her house for a visit. She just wants him to have a child with his wife so she can bounce a grandchild on her knee. His spouse may be severely impaired but it's possible she could bear him a son or daughter. He won't know if he doesn't try. Besides ... if you ask me ... that guy had way too much pinned up energy! He was channeling it the wrong way. He needed to go home and get laid. Hey!
Keeping it real!


His mother's visit was like a reality check to remind him what life is really all about. It's not day after day after day of ruthless slaying. The background music I found rather amusing and out of the place, but for some odd reason
it worked
! Maybe I was hearing things, but in one of the scenes, I think I heard some reggae music! Reggae music in the Joseon dynasty? Yeah right. For some reason it seemed to fit!

In this series, not only were the main actors absolutely fabulous, but the supporting cast gave it their all, as well. I was a part of the life of every character. This series was a recommendation found on a Top 25 List of K-Dramas somebody shared via YouTube. It was not a disappointment. 5 Thumbs Up!






Continuing to binge watch K-drama television series. The focus is on Korean history, set during the Joseon dynasty. This K-drama TV series was picked from a...
2 responses

• Guernsey
2 Aug 16
Yay you love KDRAMAS lol maybe I'll give this one a try

• Austin, Texas
2 Aug 16
The writers for K-dramas have mastered the art of the "hook 'em and reel 'em in" technique. You get to the end of an episode and you have to force yourself to take a break to come back and finish off the series! One night I got stuck on a series and couldn't stop watching. Had to know the ending! I was up until 5 o'clock in the morning!



• Guernsey
2 Aug 16