Your AGE by Diner & Restaurant MATH ... this is COOL!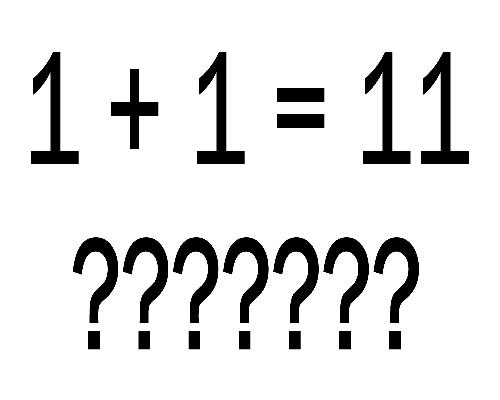 United States
November 25, 2006 8:47am CST
Don't tell me your age; you probably wouldn't share anyway~ but your waiter may know! YOUR AGE BY DINER & RESTAURANT MATH DON'T CHEAT BY SCROLLING DOWN FIRST! It takes less than a minute. Work this out as you read ... Be sure you don't read the bottom until you've worked it out! This is not one of those waste of time things, it's fun. 1. First of all, pick the number of times a week that you would like to go out to eat (more than once but less than 10) 2. Multiply this number by 2 (just to be bold) 3. Add 5 4. Multiply it by 50 5. If you have already had your birthday this year add 1756 If you haven't, add 1755 6. Now subtract the four digit year that you were born You should have a three digit number The first digit of this was your original number (I.e., how! Many times you want to go out to restaurants in a week) The next two numbers are YOUR AGE! (Oh YES, it is!!!!!) THIS IS THE ONLY YEAR (2006) IT WILL EVER WORK, SO SPREAD IT AROUND WHILE IT LASTS! Share your comments on this 'age by restaraunt math'. Did it work for you? It did me! Do you understand how this works? I don't! I still thought it was cool though and wanted to share.
10 responses

• United States
25 Nov 06
That was pretty cool. It worked.

• Indonesia
1 Dec 06
It worked...That's really cool. I like your age by restaurant math...

• Denmark
1 Dec 06
eumm didn't work for me...i picked up 5 days a week to go out to dinner,multiplied by 2 is 10...adding 5 is 15...multiplying by 50 is 750...i already had my birthday this year so i chose 1755..and then i got lost lol..i don't understand what i have to do after this

• Indonesia
1 Dec 06
After 750 you must add with 1756, then you must subtract with 1985 (the year you was born). The result is 521. 5 the number that you picked, and your age is 21. It worked...

• Denmark
2 Dec 06
lollllllllll...how can it work?i mean maths isn't impossible but what if i picked the number 6 for going out to dinner?pff..i am frustrated when i don't get something hehe

• United States
2 Dec 06
That was way too cool. It worked for me. I was confused at first but then when it was the end it was pretty neat. Thank you for sharing.

• United States
1 Dec 06
That is really weird! It did work out and tell me my age. I am going to copy this to an email and send it to my family and friends. Thanks so much for sharing this.

• United States
1 Dec 06
Tha was really cool how it worked out i am going to pass this along to my email friends, thanks

• Malaysia
2 Dec 06
aargh! it didnt work for me as i tried 3 tines :/ gave up


• United States
1 Dec 06
Oh I like that will it work again in another year 2016