Don't Sue Me. Tsu Me! (Social Network Review) ~ 2nd (and Final) Update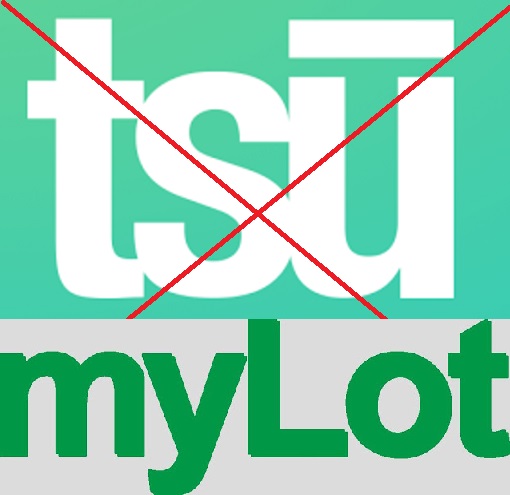 Austin, Texas
August 5, 2016 9:38am CST
On August 3rd, 2016, woke up to hear the news that the
Tsu.co, affectionately referred to by its members as Tsunation no longer existed
. By contrast to the Bubblews site, the Tsu site owner was very apologetic and posted a much longer farewell letter and left his contact info if you wanted to ask any questions.
I got no questions. Already moved on.
Continuing on my other home business projects and who knows? Maybe one day I'll wake up again and read that those sites have shut down too!




On the plus side, today is August 5th, 2016 and it marks my One Year Anniversary here at myLot.com
. YAY!








When I posted this discussion (link below) I said "the jury was still deliberating". Well I am no longer thinking on it and ready to offer some more...
4 responses


• Italy
5 Aug 16
True, you can't rely on any site.

Just enjoy them until they last and make as much as possible (politely, of course) in a short time so you can ask for a payment.

• Austin, Texas
5 Aug 16
@sabtraversa
-
@marlina
- The thing is that they're all trying to find the "secret magic formula" to earning income and also sharing the income so that owners and users both profit. That's what I want to believe. Frankly, I don't know what the owners hoped to accomplish. They go belly up so fast! All I know is I just know I went along for the ride and next thing you know the ride disappeared! Glad I still got my feet to stand on and can walk away!


• Philippines
7 Aug 16
I got no complain with bubblews, they paid me and i got this laptop because of them. It's a good thing i chose to save.

• Austin, Texas
7 Aug 16
Some people were paid. But the fact that you were paid and others can make a firm claim proves that the site did not treat all their members equally. Anyway they bit the dust so it's all over and folks moved on.

• Philippines
8 Aug 16
@cmoneyspinner
I was lucky. When mylot stopped paying back then, I learned my lesson and chose to save, and because of that I got to have enough money to buy this laptop. I knew one day they will stop paying. as with mylot I'm thinking of saving a lot again too.

• Austin, Texas
8 Aug 16
@Letranknight2015
- Duh!

Hmmm? You're right. I should probably save my myLot discussions in a back up file. My son always tells me to back up my stuff.
You never know!

• United States
6 Aug 16
I think one of Tsu's biggest mistakes was their $100 payment threshold. Once people realized that it would take years to reach that amount they gave up.If their payment threshold had been $25 or even $50 then so many people wouldn't have given up on them. I'm sure there were other problems, too.

• Philippines
7 Aug 16
Were the members paid? I hope so. It is so saddening, yet sites are just like that. Hope it won't happen to myLot.