Olympics: Best Olympic Athlete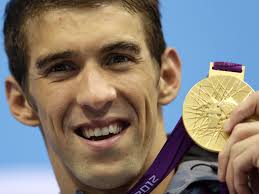 Abingdon, Illinois
August 9, 2016 10:28pm CST
The best part of the Olympics is that so many countries from all over the world participate in it...and we all have our own definition of who is a great athlete! Here in the United States, when asked the question of "who do you think is the best Olympic athlete?", we often defer to Michael Phelps, the most decorated Olympian of all time, Serena Williams, who was a reigning gold champion up until today, Flo Jo and Bruce Jenner, greats of the past, or even Usain Bolt, the fastest man alive who's not even from here. Each country of course is going to have a different perspective of who is great. So what I want to know is where you are from and who you think is the best, or even just your favorite, Olympic athlete. Personally, I think it's the American woman's gymnast Simone Biles; she has such great skill, grace and technique that I could watch her endlessly.
2 responses

• Delhi, India
10 Aug 16
I am from India and my favourite athlete in Sushil Kumar in wrestling because he delivered two medals in the last two Olympic games that he participated.

• Marikina, Philippines
10 Aug 16
I hope the Philippine Team would win some awards...