InboxDollars (Paid for Surveys) Have you tried it?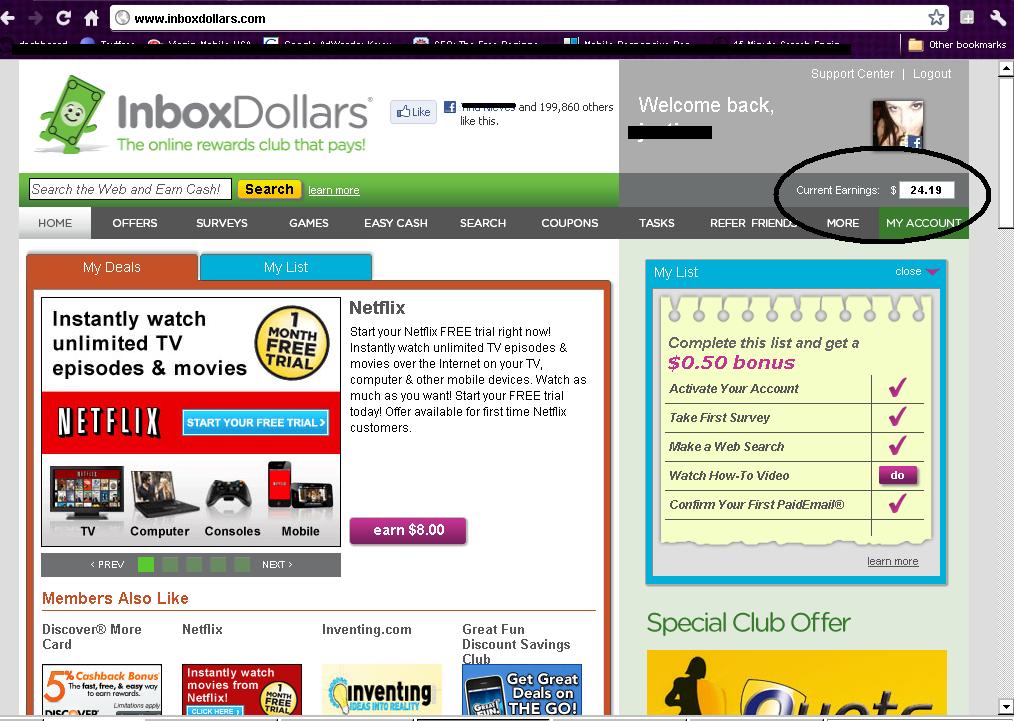 Merced, California
August 10, 2016 2:32pm CST
I like the look of the site personally and I was able to reach $30.00 in 2 days (which is the minimum to cash out) but mannnn did I have be on it 24hours a day. I had to invest in every spare moment I had just to make, what... 25 cents?? Have any of you tried this site before? If so how was your experience there?
7 responses

• Dhaka, Bangladesh
10 Aug 16


• Cebu City, Philippines
10 Aug 16
@lingayako
yes,we can't earn that much here in our country,I've been there before.

• Marikina, Philippines
10 Aug 16
I might try...Are you sure you earned $30 in tow days? I think it will not work that easy in my country.


• Valdosta, Georgia
10 Aug 16
I have tried it in the past but I didn't enjoy it at all. It was boring and took too much time. I enjoy my time on MyLot which is why I spend my time here.

• Merced, California
10 Aug 16
Definitely. I only continued to do it since I was so close to the cash out amount but after that I was out of there!

• United States
10 Aug 16
Wow that's wonderful. Good for you :)

• United States
10 Aug 16
I haven't tried the website. That's awesome for reaching 30 dollars.

• Shreveport, Louisiana
10 Aug 16
Yes, I am on there and cashed out many times. About to cash out again. But took me longer then 2 days ;)

• Abingdon, Illinois
12 Aug 16
Yeah, my sister does it to make money. She is about to get her second check for $40, which would make $80 for her. It does take a lot of time, but if you don't want to spend too much time, then doing it for an hour or so everyday can still get you a lot of money. Also, wait until you get to $40 before you cash out, otherwise Inbox Dollars will take a processing fee out of your final check.