Duck Parade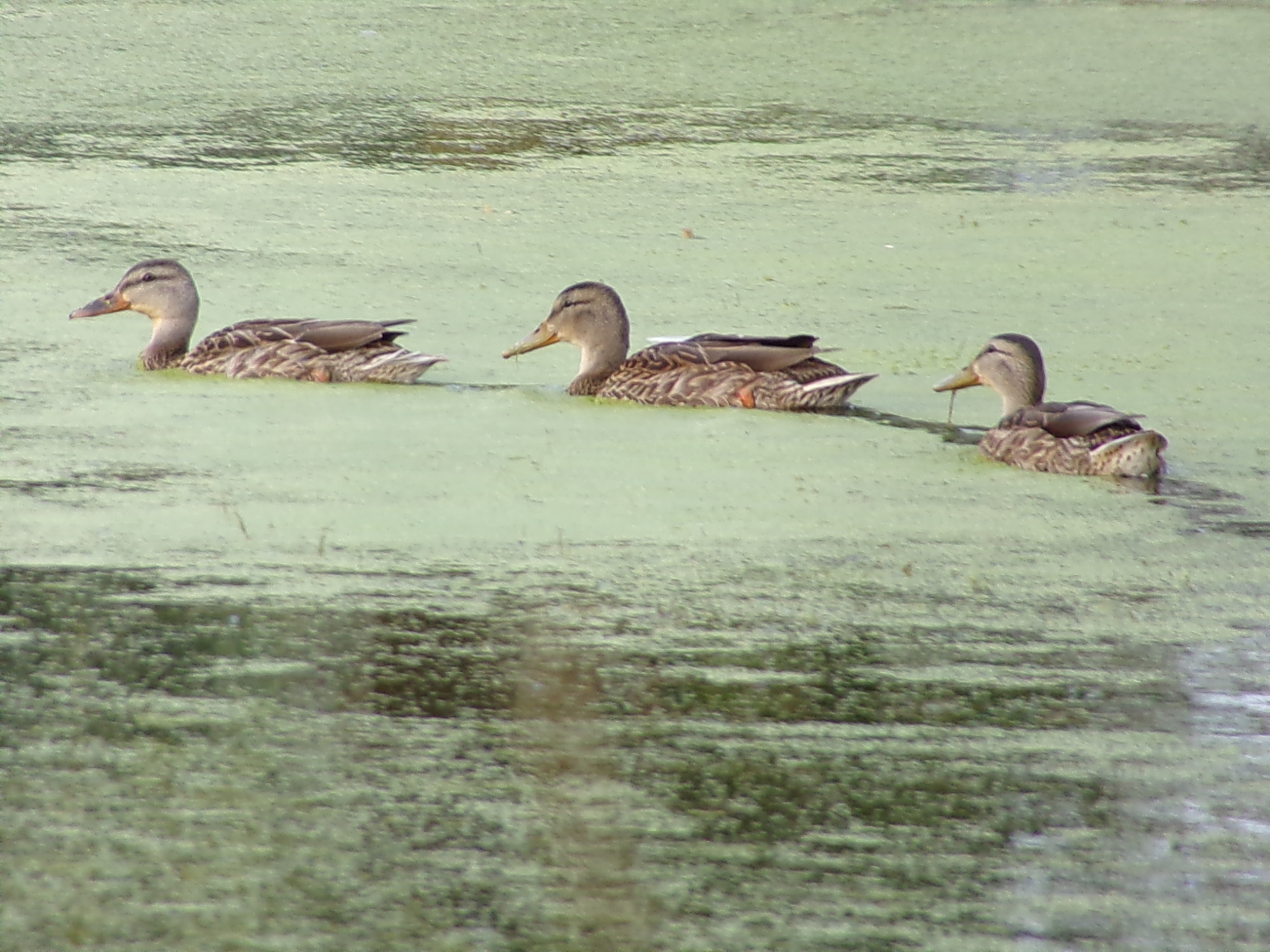 Beaver Dam, Wisconsin
September 9, 2016 10:39am CST
I actually walked over to this pond to investigate a mysterious creature popping its head out of the water and swimming toward shore. It ducked back underneath once it saw me, however, and I didn't see it again. My best guess is the mystery animal was a large turtle but I really don't know. Whatever it was, it held its breath under water the whole time I was there. Since I couldn't get the photo, I took one of the ducks swimming nearby instead.
4 responses

•
10 Sep 16
It might be duck too . Don't you know that duck could also swam underwater

• Beaver Dam, Wisconsin
10 Sep 16
Ducks can swim under water, yes. They don't normally dive under water and stay there for 10-15 minutes. Also, this critter had a long, thin tail.

•
11 Sep 16

• Canada
9 Sep 16
Cool. It was probably a turtle but he wasn't about to allow himself to be seen. Maybe you will see him on another one of your outings.

• Beaver Dam, Wisconsin
9 Sep 16
Turtle is my best guess too. However, from the distance, it seemed like it had a long tail behind it so it's possible it might have been a muskrat (all I really saw was a silhouette and couldn't tell if it was a mammal or reptile-like). They can stay under water for quite some time too and I'm pretty sure I saw one run into the tall grass a couple weeks ago.

• Canada
9 Sep 16


• Beaver Dam, Wisconsin
9 Sep 16
I've seen it a couple times swimming in there. I'm sure I'll figure it out eventually.

• Los Angeles, California
29 Sep 16
That's putting all your ducks in a row.