Gunman in Joseon (2014 K-Drama TV Series)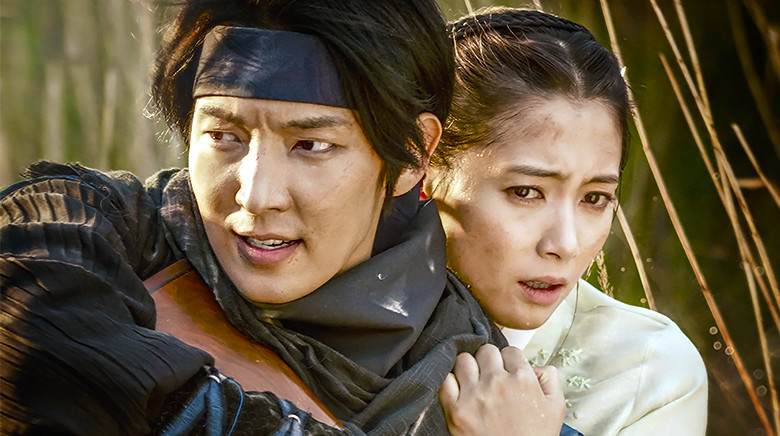 Austin, Texas
September 17, 2016 8:53pm CST
Got another notch on my belt! Just finished up another K-drama television series about the introduction and use of guns and rifles in Korean history. So now "Gunman in Joseon" (2014) is added to my list below. Don't want to say too much about it for fear I might give away too much. It's a romance with a bold and daring hero who is not only an expert swordsman, but knows how to handle a pistol and a rifle. You got to love the guy. He's the King of Bounce Back! He ends up in one bad situation after another through no fault of his own but somehow he always manages to rise above it and keep moving forward. His love interest is an intelligent woman whose father is a scholar and allowed her to learn (although she had to dress like a man to attend school) and she is fascinated with all things Western. She even knows how to handle gunpowder. They both dream of their country, Joseon, as a land that will one day be populated with free people. In comparison to all the other series? At least this one was only 22 episodes! (The other TV series felt like they would never end! They had twice the amount of episodes.) All of the actors and actresses played their parts well. It was a little disappointing for me, in that so many of the good guys were killed and I really liked them! But I mourned for them and moved on. Had to keep up with the Gunman! It was a good series but not as good as the others on my list below. I give it three and a half stars out of five stars. Tamra the Island (2009) Dong Yi (2010) Chuno (Slave Hunter; 2010) Tree With Deep Roots (2011) Moon Embracing the Sun (2012) Maids (2015) Six Flying Dragons (2015) The Flower in Prison (2016) – still watching. New episodes are added weekly or biweekly. Image credit: viki.com

'Joseon Gunman' starring Lee Joon Ki, Nam Sang Mi and Yu Oh Seong is the perfect show to queue up for your next TV marathon
1 response

• Davao, Philippines
3 Sep 17
I'm a big fan of Lee Joon Ki, and I watched most of his series but not this. This is where he met and fall in love with her girlfriend (ex now, as the news said). Anyway, thanks for this review. I will probably check this one out.


• Davao, Philippines
4 Sep 17
@cmoneyspinner
Woah. Looks like you know much of this movie. I've heard a lot of reviews about this and most of them tell exactly what you said. Hmmm... This makes me curious now. I think I should watch this. And by the way, what are the other Korean Series you like and what is your favorite of Lee Joon Ki's series?


• Austin, Texas
5 Sep 17
@JustBhem
- I am just now getting into the whole K-drama addiction. My husband got me started on "Tamra Island". I loved it! The next one I really got into was "Six Flying Dragons". After that I found a site that streams TV series and I just search for the historical ones. My list is starting to get long. I don't have a favorite for Lee Joon Ki series. ... Yet.


• Davao, Philippines
5 Sep 17
@cmoneyspinner
I see, I also have a website where I can watch my favorite K-drama series. So far my favorite for Lee Joon Ki is the Scarlet Heart Ryeo. You should watch it, it's a good one.