What was your first memory as a child???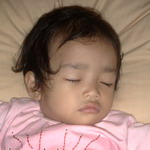 Indonesia
November 25, 2006 2:02pm CST
when i was 5. My mom's take me to some kind of kindergarden school, when we have there, she want to do her work. But i said " don't leave me alone here.., i'll come with you"and she said " no..you must to stay here".. And i cried....
1 response