October is National Pizza Month ~ Ever Try a Crustless Pizza?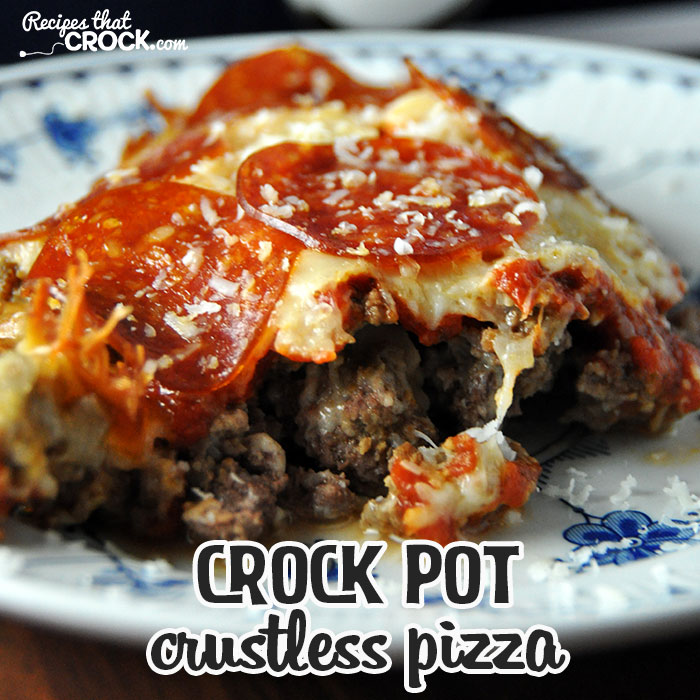 Austin, Texas
October 13, 2016 4:45pm CST
So besides the cheese and your favorite topping, what's the best part of the pizza? The crust! Am I right? Would you ever think of making a crustless pizza? Would you ever think of making a pizza using a crock pot or a slow cooker?? There are some folks out there who truly to do think outside of the pizza box! Here's a link to a recipe for a crustless pizza. If you don't want to eat it crustless, just have it with a toasted slice of French or Italian bread. It only take 4 hours to make. Enjoy!

You know we love pizza around these parts and up at Cris' house. Well folks, have I got a treat for you! This Crock Pot Crustless Pizza is delicious!
9 responses

• United States
14 Oct 16
Hi cmoneyspinner. A crustless pizza sounds delicious Right Now. That would be quite practical for those with gluten sensitivities.

• Austin, Texas
14 Oct 16
Yeah I figured as much. Here's the funny thing. Many in my house are lactose intolerant and have difficulty digesting milk products. But they don't care!
They eat the cheese and suffer!!
They love pizza that much!




• United States
15 Oct 16
@cmoneyspinner
I am the same type of person. Lasagne and pizza over comfortable digestion . ;)


• Sturgis, Michigan
14 Oct 16

• United States
21 Oct 17

• Los Angeles, California
14 Oct 16
How it really be a pizza without the crust?

• Austin, Texas
14 Oct 16
Not sure. (O.o) I think what you do is you fix it and then you just tell the people you're serving that what they're eating is ... "pizza without the crust"! And they probably won't argue with you! You're the cook!



•
14 Oct 16
Haven't tried a crustless pizza. That photo is worth a try.

• Bournemouth, England
13 Oct 16
Unhealthy or not, I would feel that I was missing out on something!

• Chile
13 Oct 16
I don´t have a crock pot. And I would not have the patience to cook anything that will take 4 hours.


• Canada
13 Oct 16
It looks good but I like my pizza with the crust.