Leisurely Working A Puzzle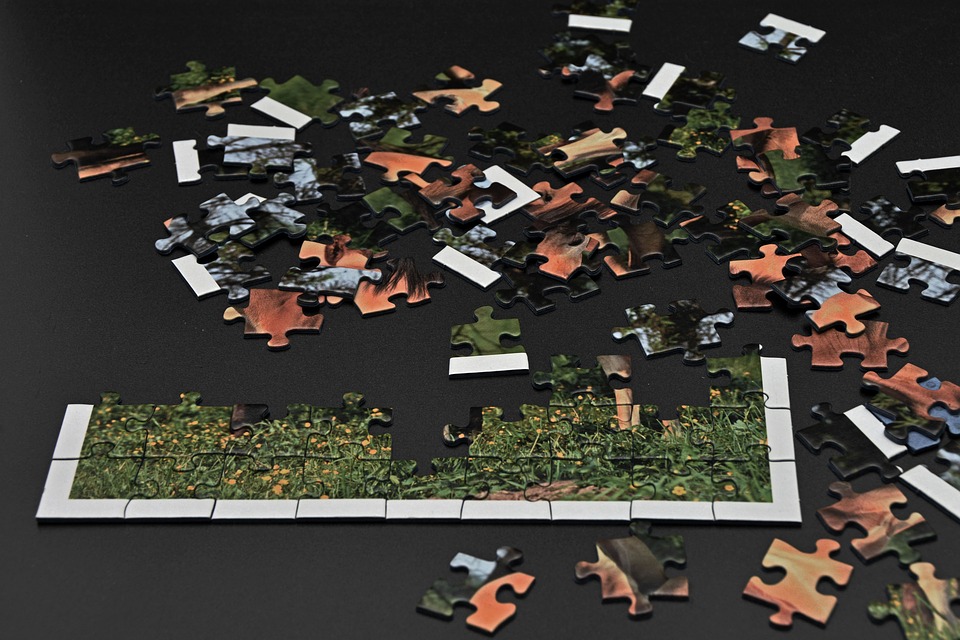 United States
October 14, 2016 2:23pm CST
The weather outside is so beautiful that I have been able to set up a jigsaw puzzle outside to work on. It has been in the 70's the last two mornings in a row. I have been working on a Thomas Kinkaid puzzle. I love his pictures and they do make up into beautiful puzzles. There are, to me, a little harder that others but they are so worth working. The picture above is from Pixabay, it is not the puzzle I am putting together. I will have to do something about not being able to take pictures. I have been using Pixabay as my go to for pictures. It has some great ones. Have a wonderful day.
4 responses

• United States
14 Oct 16
Puzzles are always so fun to do. Been a while since I've done a jigsaw one.

• Green Bay, Wisconsin
15 Oct 16
I understand that problem. I bought a camera to alleviate that because I wanted to share pictures with everyone. I love Thomas Kincaid pictures. I even have a Bible that has his pictures in them.

• United States
16 Oct 16
so glad ya were able to do such outdoors, hon. here i fear yer pieces would'a blown 'way, lol.

• United States
14 Oct 16
So good to hear that you can work on the puzzle outside and enjoy the weather while having some fun. I stink at puzzles, but I just may give one a try.