Do you own a TFT LCD Monitor ?

India
November 25, 2006 9:44pm CST
I have recently taken one from DELL. I find more comfort, not much of eye strain, not much of heat generation and not much of space requirement.
5 responses

• India
1 Jan 07
Thanks for your post, I think BENQ is one of the best in the tft/lcd technology. Happy new year wishes.

• India
31 Dec 06
thanks for ur information . i have samsung monitor . Is it good or not

• India
31 Dec 06
Thanks for your post, is it an LCD-TFT, if it is then really good, else please try to change the CRT monitor.


• India
10 Dec 06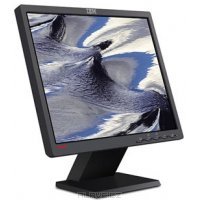 Yes, request you to go for one immediately bcoz, it not only consumes less electricity but also the radiation is very less compared to normal crt monitors, so there is no problem for our eyes. Secondly it occupies less space. People like you who spend lot of time on on-line earnings, an LCD monitor is a must. Thanks for your comment.

• Ypsilanti, Michigan
30 Dec 06
I have a LCD monitor from Samsung. Great product, by the way. :)