Super Moon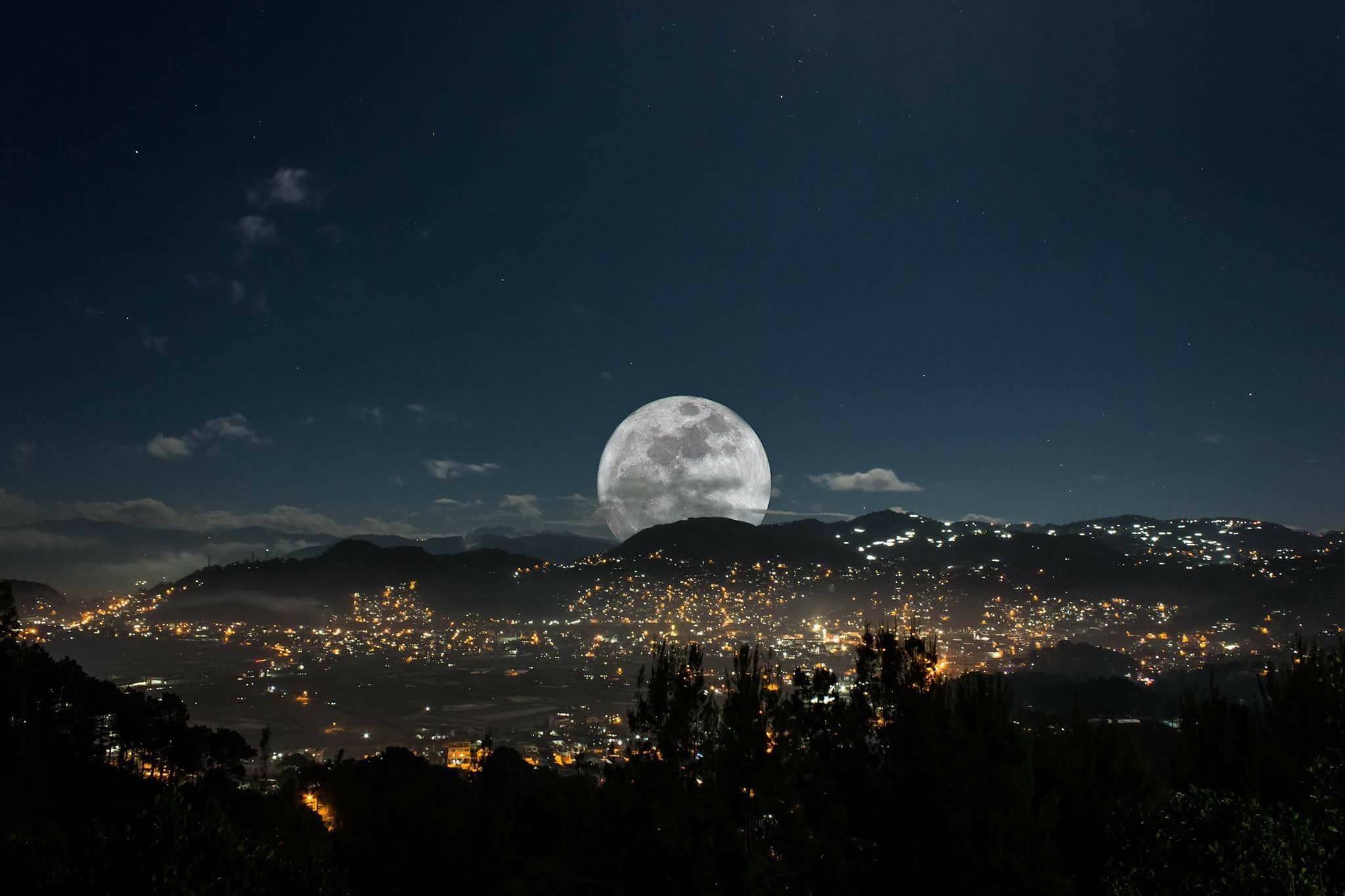 Philippines
December 8, 2016 9:28am CST
I just want to share this picture. It was taken in Baguio City, Philippines. I just think this was a spectacular image as we only see it rarely. I even wrote a story while I was watching which I will share later on. What do you guys think of this image?
4 responses


• United States
31 Jan 18
Odd that the foreground is focused, the moon is focused, and everything between isn't


• Philippines
9 Dec 16
this is the kind of picture i was hoping for when i posted about the supermoon last month (there's another one this month, right?) where we you positioned when this was taken? what time?

• Philippines
10 Dec 16
I'm not really sure if it's going to happen this month. This was taken in Baguio City, not sure about the time though

• Philippines
10 Dec 16
@surfstar95
yes, you mentioned baguio in the post, and most likely this was early evening as the moon was rising. i was just curious where exactly you were standing when the picture was taken, maybe the rooftop of a building? here is a news link to what else to expect in the skies this december:

The December Supermoon or what astronomers call as the waxing gibbous moon is the third lunar event of this year where the moon is at its closest to earth with only 222,738 miles away. The Supermoon occurs on Dec. 12 at 1:25 pm ET, but reaches its full pha

• Philippines
10 Dec 16
@hereandthere
I got it from a shared post from my junior schoolmate, it's actually not mine but I liked and saved it because I had a bad image of the one I took in my phone.