Whats the sexiest car you have seen.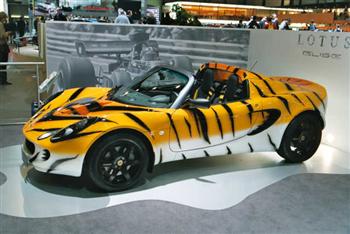 Australia
November 26, 2006 2:42am CST
Was at work yesterday and a gorgeous, red lotus elise drove buy. It was that point that I decided that I want to earn some serious dosh in my future profession because I want that car. Saying that however, I also like the '69 corvette stingray and the honda s2000 (even got to drive one) and my mate has a spyder that is pretty easy on the eyes. So I need suggestions, what is the sexiest car youve seen and why you like it. I need to know what to buy with my future (quite possibly imaginary) fortune!!!:P
9 responses

• Australia
28 Nov 06
which one? the mitsubishi or the toyota? whilst toyota is an oldy and a goody the new eclipse spyder rocks my world :P

• India
28 Nov 06
Well i dont see cars so often but yeah Mclaren F1 is a damn good

• Australia
28 Nov 06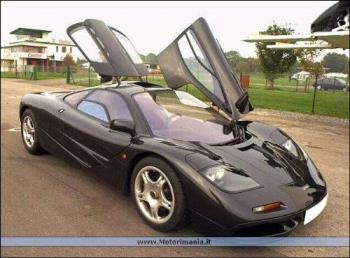 Just thought Id put an image on here of the ever sexy mclaren since its been on here I wonder why nobody has mentioned the beamers or lambourginis?


• Australia
28 Nov 06
which honda? Honda in general make pretty decent cars


• Australia
28 Nov 06
diablos are sexy on the outside but sparten on the inside. I like my creature comforts, not to the extent of say a bmx m3 or something, but I would like a little effort to keep me cosy :P

• Australia
28 Nov 06
which ferrari? There have been some that have not really met the standard.


• Australia
28 Nov 06
ooooo a mclaren f1 is gorgeous, mclaren f1 GT even better *drool* But I want something I can afford in my lifetime, I doubt Im going to be able to get to Ralph Laurens status and have 3 :P