Giving Cheaters a second chance

September 8, 2006 5:28am CST
If your partner of 5 years cheated of you would you give them a second chance.Considering the fact that you are both still you 20 years old and you have a baby together and she seems very sorry
8 responses

• Australia
10 Oct 06
There are several things to consider. The fact that you are both still young and have a child together is a major one. If you really do want things to work out then you should attend marriage counselling so you can discuss what the issues are that made her cheat. You will both also have to be able to put the matter behind you and not to throw it up forever and a day or else there is no chance of you staying together happily. However if you decide to separate then the baby must have access to both parents and should not be bought into arguements between the two of you. Good luck and I hope it works out well for all of you.

• India
11 Dec 06
ya when i will thinking by heart i will forgive him if i will think by mind so i will not give any chance . its depends person to person.


• United States
10 Oct 06
Are you married? The point is you have a baby together and you should try to work things out. Now the bible says if one of you fornciates that is grounds to leave or divorce. But, I would pray and ask God to direct me.

• United States
10 Oct 06
Those things all point to the seriousness of the relationship, and with a child, there certainly is reason to try to work it out. It depends on the maturity of the relationship and how badly each of you wants to continue. Sometimes one cheats to get their partner to leave them or toss them out. On the other hand, my experience and the experience of most of the people I've been around... Once a cheater, always a cheater is usually the case. Not always, but usually.

• United States
10 Oct 06
The truth is, only you can make this decision. However, please keep in mind that things will probably not change. She is obviously not ready to be in a committed relationship. If you do take her back, just protect your heart so that you aren't devastated if she does repeat the offense again. Good luck to your baby and you!


• South Africa
8 Sep 06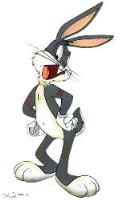 If u realy love her then give her a chance, if u know she'll do it again then let her b off!!! If she makes u happy then pisses on u, that just ain't right 4 me.