Accident Prone Person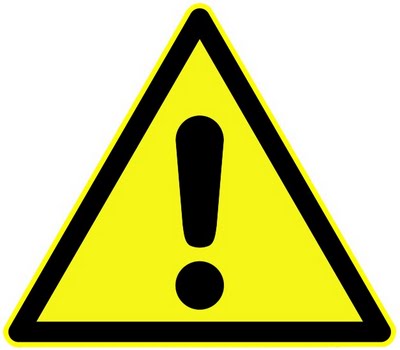 Philippines
March 7, 2017 10:16am CST
There was once a girl that can get wounds easily. A week does not go by without her getting a cut, getting pricked, bumping her smallest toe on tables and chairs, bumping into things and getting bruised, slipping, tripping and many more. Even in her own house, she is not safe. No matter how careful she is, all of her efforts will be in vain. One of those major wounds were getting her whole tummy scalded, stepping on a glass shard, and a knife cut on her hand. Those last two required stitches. Not only does she get wounds easily, but she also gets sick easily. Sure she has one mean resistance now that she is older but if she gets sick? Oh boy. She is actually surprised that she's still alive to this day. It has now become a part of her life getting bruised and wounded even by the smallest things. Like a pen cap for example. Thus, the girl continues her accident prone life. End. Note:Do you get the feeling that you get into accidents a lot? By accidents, not those life threatening ones. But if you get into those then...that is really...huh. Yes. The pen cap is real. I don't know how it happened but I got a cut than is about an inch in length. I'm not even joking. I wish I was but...Yeah. I'm not sure if this is being lucky or unlucky to a higher degree. It's not a nice feeling bumping your head when you're opening the door and having your parents get angry at you even though you opened it properly. Nuh uh.
3 responses

• Philippines
7 Mar 17
What really? There is really a person that hurts and in pain regularly? I don't like blood that is why I am being careful. I even do not touch a knife and I can't cut some vegetables or anything to be cut. This is very new to me. I know someone that when he gets near, the people around him will get into accident. He is my brother.

• Philippines
8 Mar 17
Sadly, yes. After tripping many times and stepping on thumbtacks and broken glass, I've become immune to the sight of blood. If I get wounded, I'll just say "oh" in a monotonous tone. I don't know if that's a good thing or a bad thing. I can't not touch a knife because I'm the one who cooks at home almost everyday. I rarely get accidents on knives because of that one accident on my hand that was mentioned there so I'm extra careful. I know someone like your brother. She's actually one of my friends hahaha.

• Philippines
8 Mar 17
@Adelheit
i feel sad that you confirm this one. If only I can hug you wherever you are. I guess it becomes normal to you but for me, I start to worry about you. I do not wish you to have another accident again. No, you don't deserve that.

• Philippines
11 Mar 17
@grecychunny26
awww thanks. That's like the first time someone said that to me. Usually, I get scolded. Thanks. I'm really touched :)



• Philippines
4 Feb 21
Yup. Til this day, I'm still accident prone lol.

• Philippines
4 Feb 21
@MmaiLuv
Thanks! I'm working on it and have less bruises now haha


• United States
7 Mar 17
i trip on something every day

• Philippines
7 Mar 17
Same. It can be my dogs or falling mangoes lol.