NHL and gay hockey movie?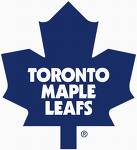 United States
November 26, 2006 3:46pm CST
Ok, hockey fans.... what do you think about the new movie they're making about a former NHL player that decides to come out of the closet as he raises his adopted son with his lover? Obvious to any hockey fan there has never been a gay player that ever came out of the closet. Do you think this movie will cause an onslaught of 'honesty' to prevail with players to come out or do you think it's pretty obvious that the average NHL player is simply not going to confess to be gay, even if he is?Just interested on your thoughts about the whole thing since it is very controversial in the hockey arena!Here's the link that tells about the film if you're not familiar with it. http://www.thestar.com/NASApp/cs/ContentServer?pagename=thestar/Layout/Article_Type1&call_pageid=971358637177&c=Article&cid=1164322250868
2 responses

• Canada
26 Nov 06
Im sure if some players came out of the closet... This could be a good thing for ratings, the body checks would be more intense. But I wonder if every body would stop watching because they know the gay guy is gunna get beat up again. Imagine the pollitics !!!!!!! Its all good, keep smiling.

• United States
26 Nov 06
I think it would definitely intensify the fights! lol I have to agree...don't think it's going to become a trend myself... but what a concept!

• United States
26 Nov 06
That is hard to say but my guess would be that hockey players that are gay probably will not come out and admit it. It is possible it could open people up so this is a very good question that you are asking. I have not heard of this movie coming out. Thank you and I will check out the website.

• United States
26 Nov 06
It's interesting all around, especially since I really think hockey is one of the few sports that any player hasn't come out of the closet in.