Sympathy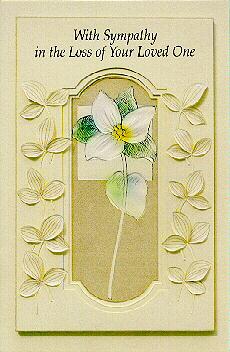 Australia
4 responses

• Brisbane, Australia
27 Nov 06
My mother was murdered by my father when I was 18.I miss her so much.My children never got to meet Nana Judy but they know alot about her.As for their grandfather,he is not welcome anywhere near me or my kids!

• Australia
27 Nov 06
ausnikki that is so sad, my heart goes out to you and your children.

• Australia
27 Nov 06
That is an extremely sad thing that happened. I give you my sympathies, and big hugs regarding that. I understand why you don't want your father near the children. Do you talk about your mother to your kids?

• United States
27 Nov 06
several years ago i lost one of my best friends to cancer. it was so hard. I miss her very much and think of her often, we had some great times together.

• Australia
27 Nov 06
Was it a sudden thing, or was it expected? Does it make it easier?

• Australia
27 Nov 06
I have lost so many family and friends, but my last one was my favourite cousin, and to this day still miss him!

• Australia
27 Nov 06
I have been lucky in that respect, as I have not lost close family & friends. Hubby has lost all his grandparents, but no other relatives or friends.

• Australia
27 Nov 06
Interesting question. I have recently lost a few family members in England, latest being my aunt a couple of weeks ago, but it for some reason I haven't felt the loss, i think its because of the distance i havent registered that they have gone, like i feel like my grandad is still with us. Sorry babbling a bit here, did i make sense?