When i went into the hospital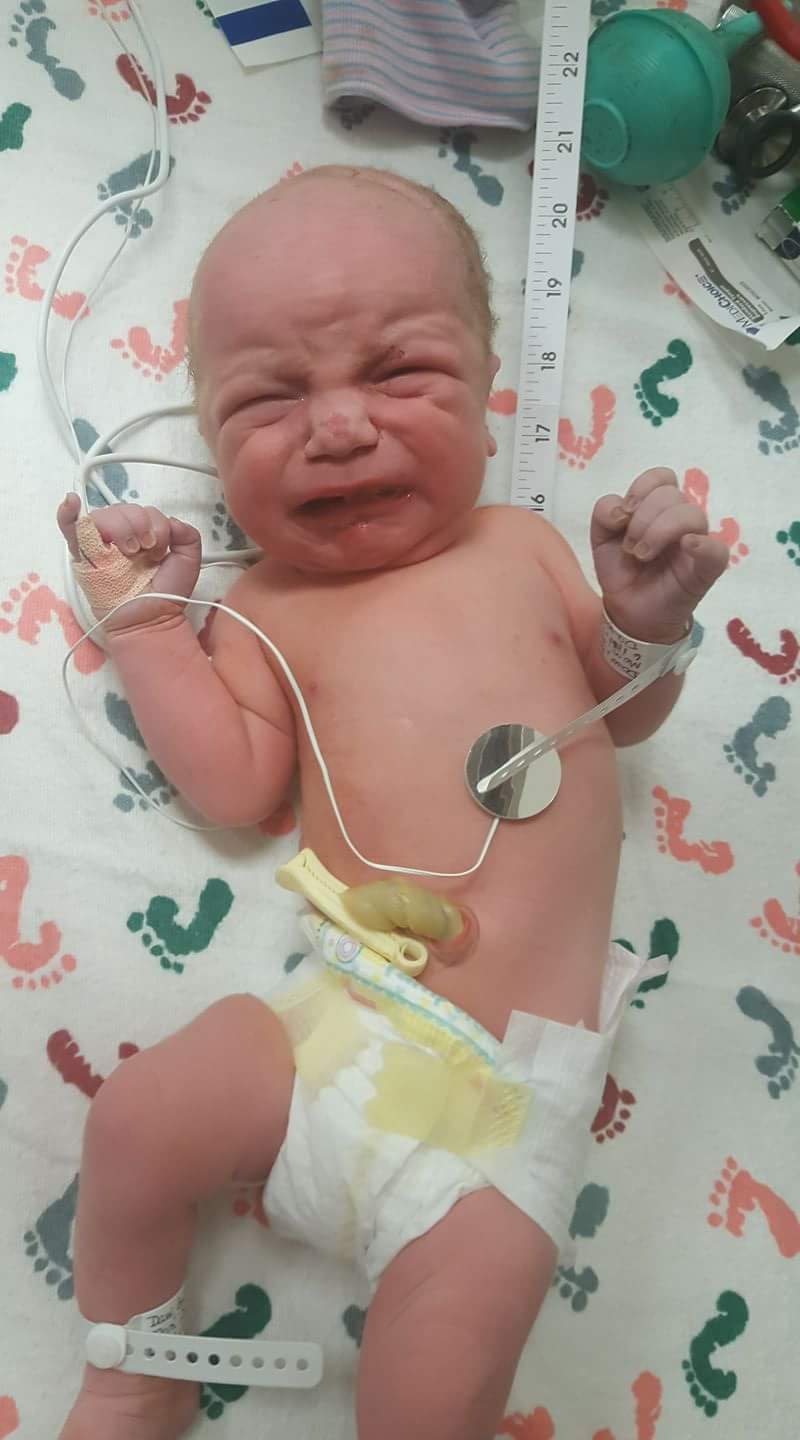 Harrells, North Carolina
September 22, 2017 7:46pm CST
So as I said I did have my little boy and before posting about him being born I wanted to post about the time before hand. So I checked into the hospital at 6 am on June 15th. That was my due date. I had planned on getting something to eat before going but hubbys check did not get there until 6 am. I was not happy because as soon as I got in there they tell me that I can not have anything to eat or drink that they only thing that I can have is ice. They start sticking the needles into me to start the iv for the meds to induce my labor. They could not seem to get it started. They ended up sticking me about 7 or 8 times before they finally got it started. I hate needles any way and this needle was so big it hurt so bad when they were putting it in. I finally started doing good with the contractions. I asked to go ahead and get the epidural I was scared to get it but I thought that I would let them try it did not work with my other 2 children. But it did work this time. I was at a full 10 finally after being in there all day with nothing to drink or eat. They had me to start pushing and I was pushing for like 2 hours and they told me to stop and take a break. They come back about an hour later and had me to start pushing again. He still was not coming. They decided to have me stop again until the doctor could come back in there. Every time I would stop pushing he would go back up. The doctor come in and told me that we had 2 choices. We could wait an hour and try pushing again but there was no guarantee that would work then. Or we could go ahead and have a C-section. I was so tired and so scared. He told me that if it did not work in a hour then they were going to have to do the C-section any way. By this time it is like 4 in the morning. I decided to go ahead with the C-section. Trust me I did not want to do it at all. I had my other children natural so I had no idea what to expect with a C-section. I was so tired and on pain meds and scared to death that I was not really able to hear what the doctor was saying was going to happen. We went in and I was scared to death and they got started they would only let 1 person go back there with me and my mom can not stand so she let my husband go in and I think that he really wanted to. So we finally got a baby boy at 6:08 am. TO BE CONTINUED The picture is mine and only to be used by me My son right after he was born.
4 responses

• United States
23 Sep 17
Congratulations my dear friend..you had quite a time of it didnt you aw. So sorry. Well he is a beautiful baby..Congratulations..how many children do you have?


• Harrells, North Carolina
23 Sep 17

• Harrells, North Carolina
23 Sep 17
Thank you and I really did have a time that is for sure. I have 3 children and a step son now.


• Philippines
23 Sep 17
Oh look at him, he's crying and very lovable. Welcome to your new world Baby.

• Harrells, North Carolina
23 Sep 17
Thank you yeah that was right after he was born.

• Harrells, North Carolina
23 Sep 17


• United States
23 Sep 17

• Harrells, North Carolina
23 Sep 17
Yeah but he has lost his stork bite as they called it though.

• Canada
23 Sep 17
He is adorable...looking forward to reading more.