Is it difficult ?

China
November 27, 2006 9:01am CST
Foreign language is difficult to learn and master,do you think so ?
10 responses

• United States
1 Dec 06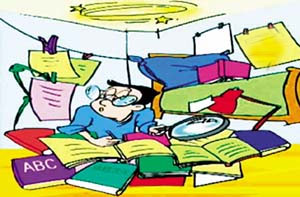 I think it was hard for me to learn English. I am originally from Japan and here is the biggest difference between English and Japanese.The lawa of grammar is different. so for instance... I go to the park in Japanese would be I the park to go. and we don't really have a pronunciation differences between L/R,B/V type stuff.so we have to know the differences and have to know how to pronunce it as well. It is very hard for us to learn all these above. We have to memorize the word,pronunciation and grammar.When we speak,we have to switch our grammar system completely upside down or switch here and there in our brain...lol I am still learning and I will never stop studying:)

• China
2 Dec 06
Thank you for your pure-hearted response. And I am trying learning English now.


• India
29 Nov 06
No i think nothing is impossible in this world...........



• Romania
29 Nov 06
if you want to learn it you learnit, and if you love it, you'll master it

• United States
27 Nov 06
it depends on the lang i am a 5 yr german student i dont think its hard but it also depends on how motovated someone is to learn a new lang

• Philippines
27 Nov 06
There are many technigues in learning foreign langauge but u have to have the eagerness and confident to learn. that is the most improtant thing to master foreign language.