Son of a Motherless Goat!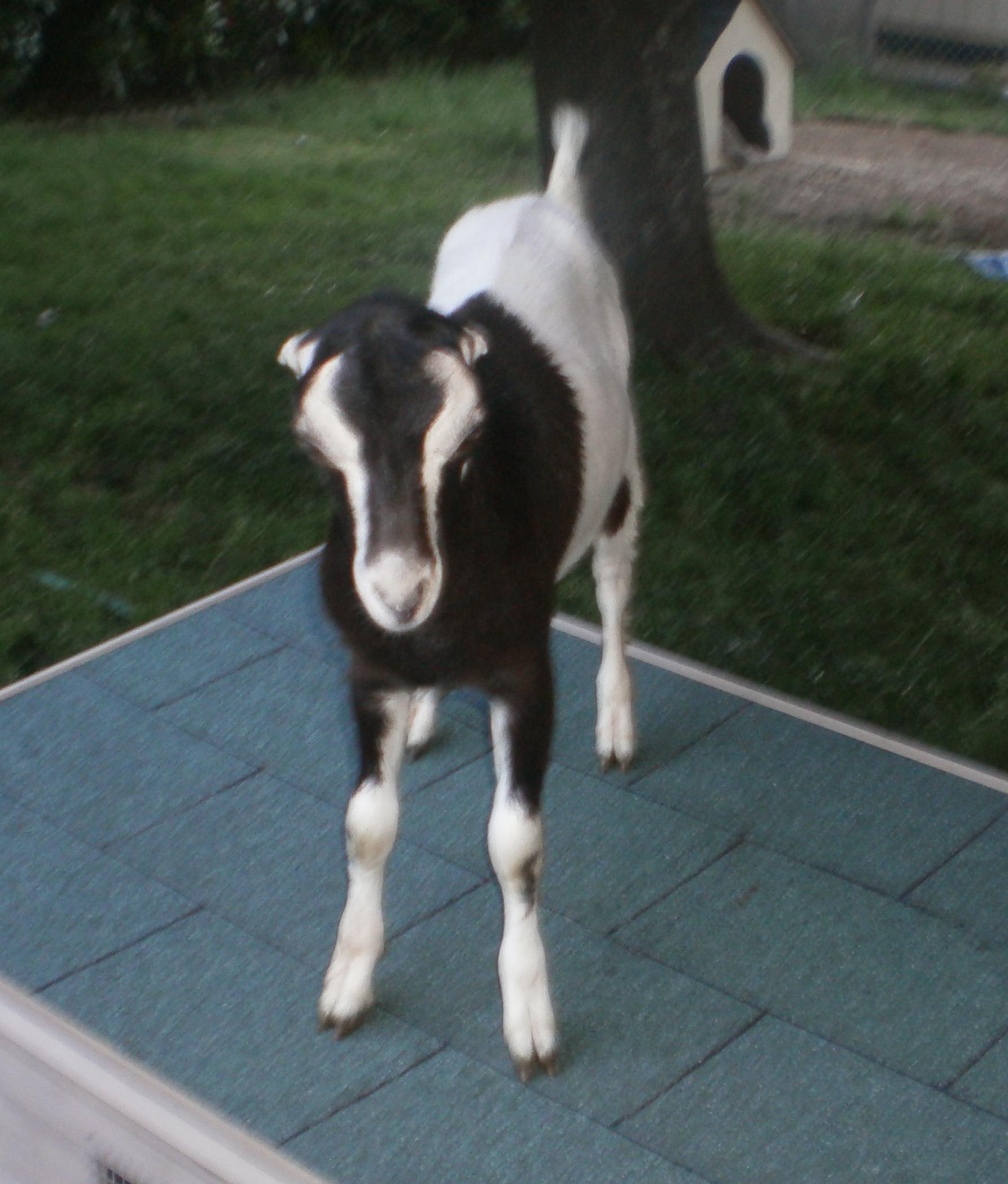 United States
December 15, 2017 9:24pm CST
I love Tim Hawkins. He's a "clean" comedian. Well, unless you're counting fart jokes... He's a comedian I can actually sit and watch with my kids 'cause there aren't any F-bombs, etc. We were absolutely rolling when we watched one of Tim's 2014 dvds, where he shares a list of "Curse Words for Christians". Today, that list has come in handy. See, for the past two days I've had awful lower back pain. The kind that makes it impossible to move. The kind that leaves you crawling across the floor like a mutilated zombie. The kind that makes you want to cry when you realize you have to pee but you're not sure if you can reach the toilet... sigh. The pain has been
bleeping
horrendous. Tonight I had one of my gophers, er, kids fetch the gel pack from the freezer. I stuck it under my gigantic rear and--pop!--the
blankety-blank
thing broke!
Fart-knocker!
That's the THIRD ONE this year! The blue goo creamed the chair that my great grandmother passed down to me AND chemically burned my
flippin'
butt, to boot. I find myself frustrated and angry that I'm unable to move without wanting to rip my back off. I thought I had another 30 years before this
crappola
(that's Spanish, you know

) made it impossible to live. But...I'm only 35! It's all
crud
, if you ask me! Misery loves company...who else is suffering tonight?
4 responses

• United States
16 Dec 17
I can so sympathize with you! I'm a bit older but have had the pain since I was 25. I had an on the job injury that has affected my neck, shoulders, right wrist, lower back, right hip, and now my ankles and feet are joining the pain gang. I will have to pee and will debate whether it's worth the agony to stagger to the bathroom. I'll finally give up and stagger to the bathroom. I have the worst time first thing in the morning. I've been working hard at using less "serious" swear words. I favor using "crud" a lot more. I don't think I succeeded on October second of this year when we were coming home and my street was packed with police cars, fire trucks, and firemen. I discovered it was MY house that was burning. I jumped from the car and tried to get to the house to save my animals. It too four huge firemen to hold me back. I lost everything! Animals, clothes, possessions, even my car. For some reason it made the pain a little less for awhile. I figure I may have horrible physical pain, but if I can make it through the awful pain of losing EVERYTHING especially my animals I can handle the pain.

• United States
16 Dec 17
That's awful! Did they discover what caused the fire? That's exactly how it was with my sciatica, when I was pregnant earlier this year. I would sit and wait as long as possible before attempting to go to the toilet. The bathroom seemed sooooo far away. And I'd usually return to my bed (where I could sit but not lie down) and cry for a good thirty minutes. Touchy subject but...have you ever tried CBD for the pain?

• United States
16 Dec 17
@Genipher
The fire report stated it was the power company 's equipment that caused the fire. I'm in the process of suing but it may take awhile. All I want is my home, animals, car and life back. In the mean time I'm staying at my boyfriend's house which is across the street and two doors up from the burned out shell of my home. Great for making the holidays bright!!!! We go on a daily patrol of the neighborhood and drive by it every day. I haven't tried CBD for pain yet. I have to be kind of careful as I started having seizures just after the fire. I'm on medication for them and haven't had one for almost a month. I sort of remember the last one as I was getting loaded into the ambulance I commented on how cute the guys and their butts were.


•
16 Dec 17
Can't compare really, just a very sore throat and a heavy head... (It is going to fall off my neck soon I think.) You poor thing, you should have your mother or old aunties to help out during these troubled times.


• United States
16 Dec 17
YrNemo, if you're anything like me if your head falls off hang on to it tightly!!!! I would sure as shooting loose it!!!!



• Roseburg, Oregon
16 Dec 17
Do you get any thing from a Doctor for the pain.