bitcoin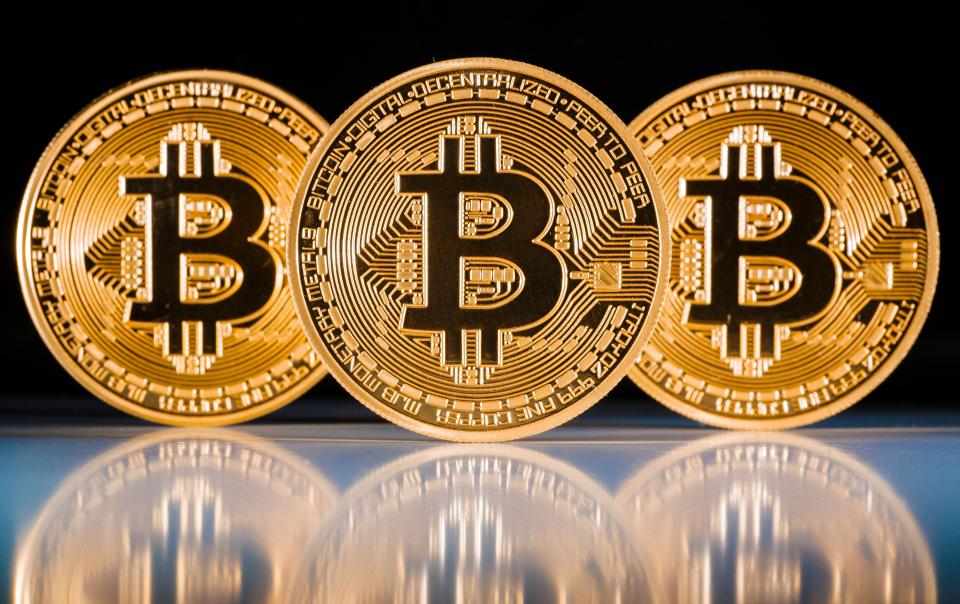 Philippines
December 22, 2017 11:16am CST
does anyone in here are using bitcoin? is it legit that by using bitcoin you can buy anything even a car? i saw a post last night that this kid was using bitcoin two years ago and he got his ferrari by earning in bitcoin. i also watched in youtube that this man was using bitcoin couple of years and he also bought a car by earning in bitcoin. my friend and my cousin are also using bitcoin and they told me it is legit. have you tried bitcoin or will you try to use cryptocurrency?
4 responses

• United States
22 Dec 17
Personally to me this is one thing I consider a phase, and wonder how long this type of thing will hold up? What happens with all the people counting on this and expecting to live off this if the bottom falls out? I for one, refuse to jump in on this hype.


• Philippines
23 Dec 17
@kepweng
i still have no idea about bitcoin. lets study first before we invest because i think its also a gamble. but when you are lucky enough you will become rich here

• Philippines
23 Dec 17
I use CryptoCurrency - Bitcoin, Ethereum, Dash, Litecoin, Dogecoin as alternatives to PayPal/Dollars and not as investment.

The best time to mine and invest in Bitcoin was 7 years ago when price was at $1 and below, not now that the price is already at its peak.

I am keeping CryptoCurrencies like Synereo AMP and BitShares. I hope my $1 investment becomes $1M in the next 5-10 years. If it falls, losing $1 is just fine for me.




• Philippines
23 Dec 17
you are lucky to use bitcoin when bitcoin is still new, i bet you already earned here right? :)

• Philippines
23 Dec 17
@AkoPinay
3 btc? wow thats alot. can you please teach me how to earn? :)

• Philippines
23 Dec 17
@xxdimples07xx
I learned about Bitcoin from bitLanders in 2014. bitLanders paid members in Bitcoin. I earned 3 BTC for less than hundred articles.

Now I am at Steemit. I have a love-hate relationship with Steemit. Haha!



• St. Catharines, Ontario
22 Dec 17
Let me share something my neice posted on Facebook today: "Translated into English from a Russian friend I chat with sometimes, very good story. "Once in the village a merchant appeared and told the residents that he would buy from them monkeys for $ 10. The villagers, seeing how many monkeys in the jungle, abandoned their plots and began to catch the monkeys. The merchant bought thousands of monkeys for 10 dollars, but the number of monkeys began to decrease and catching them became more difficult. "Then the merchant raised the reward for capturing each monkey to $ 20. And people again began to catch monkeys. Soon the food in the village became very small and the villagers began to slowly return to their fields. The trader raised the price to $ 50. However, he had to go to town on his own business and he left an assistant instead. "The assistant gathered all the villagers and offered them a deal: Look at all these cells with thousands of monkeys that you already caught. I'm ready to give them to you for only $ 35, and when the trader returns, you will sell them to him for 50 apiece! "Residents of the village thought, counted, then collected all their savings, collected debts and bought all the monkeys for 700 billion dollars. After that they never saw the merchant with the assistant. But they still had big debts and completely unnecessary monkeys. "That's all you need to know about bitcoins."

• Philippines
23 Dec 17
thats a great story! thanks for sharing your story with us! :)

• St. Catharines, Ontario
23 Dec 17


• Philippines
12 Jan 18
Hah! I wanna buy some condo using bitcoin too!

Actually I'd rather travel the world soon. Oh my. I am going crazy over cryptocurrencies...