When they ask me where they can find me online I just tell them myLot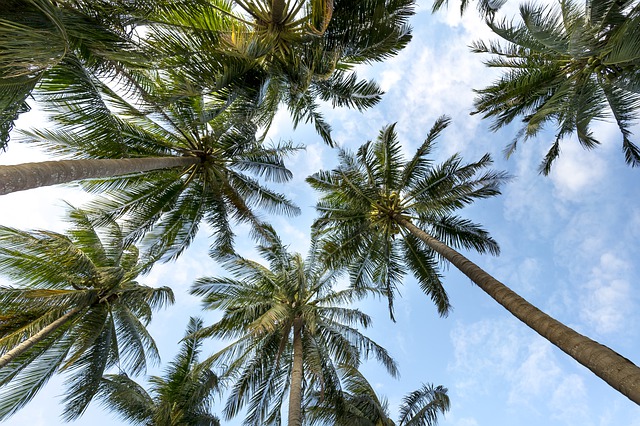 Dallas, Texas
January 15, 2018 11:35am CST
I typed in myLot on Pixabay and they gave me this nice pic to share. I don't go to Facebook hardly any so I tell people to find me on myLot. myLot is the best lot to be at. The snow is coming. Believe it or not. Dallas will possibly see some snow on the pavement in about a day or so. I doubt enough to make a snow man. But hey, any kind of snow will cover up the leaves and make it look as if I raked the whole front and back yard overnight, of course, until it thaws and I have to be reminded to rake the rest of the leaves. Update, the snow never really came to Dallas the other night, but instead just enough ice built up around the wiper blades on our old Caddy. So I did see some ice, but only in very small areas in patches. Listen to the music from the YouTube below Children of the Sun, Sunflowers in our Head ...

1. Children of the Sun 00:00 2. Anabasis 07:36 3. Agape 14:29 4. Amnesia 21:24 5. Kiko 28:02 6. Opium 36:04 7. Return of the She-King 41:51 8. All in Good Ti...
8 responses

• Kenya
16 Jan 18
Sorry about that. Its great that you already know its coming and you know what to do

• Dallas, Texas
17 Jan 18
The cold could divert to other parts of the USA to the north east area and warmer winds from the Gulf of Mexico could take over and give us a sudden warmth that would be welcome, especially to our old car that hates it when it freezes.

• Kenya
22 Jan 18
@lookatdesktop
I'm sure many hate the freezing cold. Wishing you some warmth

• Dallas, Texas
22 Jan 18
@aureliah
, I am hoping for a return to more favorable weather, like somewhere in the 70s. I am spoiled by that kind of weather. When April comes around, I will be happy to see the changes but not so happy about mowing the grass.



• United States
15 Jan 18
Are you for - team snow? If so, I hope it snows there for ya. :) Though you'll have to rack the following day maybe unless it snows again a layer and hides the leaves. myLot is a nice website to be on

• Dallas, Texas
15 Jan 18

• United States
15 Jan 18

• Dallas, Texas
31 Jan 18
@infatuatedbby
, You also.




• China
16 Jan 18
You are active here on Mylot.I am here just afternoons.Every morning I have to spend one or two hours playing on musical instruments.We hardly have had snowfall in the past few years.This year,it doesn't snow so far.I a bit miss the days we had a massive snowball fight.

• Dallas, Texas
16 Jan 18
It went down to 22 or lower overnight, but I looked outside and saw no hint of ice or snow. But the streets were covered with stuff just in case of ice. Tons of stuff made to keep it from being slippery and I wonder if they should have actually waited until we actually would get enough ice or snow or winter mix. In some areas, like bridges and overpasses, yea, makes sense to put down something to help tires not slip.

• China
17 Jan 18
@lookatdesktop
It does make sense to take preventive measures,because there is no knowing what the weather will do.

• Dallas, Texas
17 Jan 18
@changjiangzhibin89
, And just this morning, I walked out to the hallway and looked at the remote digital display for time and temperature giving me the outside and inside current temperature in F, the temperature for outside, at around 7:00 AM Central Time was 18 degrees. My wife told me she checked the temperature at around 3:00 AM and it read 18 also, but they announced it might actually go down to, overnight, last night, to 11 degrees, actually, however Dallas is a big city and has variant temperatures throughout that can range between as much as 5 degrees from place to place or as little as 1 or 2 degrees variant from DFW airport and the Dallas Fort Worth metro area.


• Wausau, Wisconsin
15 Jan 18
it sure is a good place to find you lol


• Wausau, Wisconsin
17 Jan 18

• United States
17 Jan 18
I haven't been going to facebook much anymore, I went to check messages today and a few groups that I belong to but that was it. Then again the last 2 days I haven't been online much. Decided tonight I needed to see what was going on here so that is what I'm doing!

• Dallas, Texas
17 Jan 18
So is the weather fair where you are living or is it extreme and very cold there?

• United States
18 Jan 18
@lookatdesktop
Really cold with lots of snow. I live in the snow belt of PA.

• Petaluma, California
15 Jan 18
I cleaned some leaves up in the backyard today--there's still more to clean up, but I've got other things I need to do.


• Dallas, Texas
17 Jan 18
Don't worry, those leaves aren't going anywhere. They will be there for you to rake up and pile in a big hill for your bagging or compost. I see those leaves in our back yard and I think, Oh well, they will be there when warmer weather comes, so why bother when it's cold enough to freeze my ears off!

• Petaluma, California
18 Jan 18

• Kathmandu, Nepal
15 Jan 18
Well, don't worry about making snowman. You can collect the snow from around the pavement and build it. A small one will do. And thanks for the picture. It is beautiful.

• Dallas, Texas
15 Jan 18
I like it too. I like to find good pics for my discussions.

• Kathmandu, Nepal
16 Jan 18

• Philippines
31 Jan 18
I wish to see snow in person my friend... and oh, I guess myLot is the best choice than Facebook. Well, FB has a lot of things you can do like uploading albums and the like, but it does not earn you anything unless you are an online seller and trying to promote things because we can't do it here. I guess that the big difference.

• Dallas, Texas
31 Jan 18
myLot is not for earning loads of cash. If that were so, only people out to get the bucks would be here instead of real people who just like to be themselves and interact with people who have shared interests from all over the world. That is the biggest thing that makes myLot so solid. Facebook is way too big for its own sake and will eventually burst into like Bubblews did back a few years ago and Yahoo Voices did not long before then. What I do earn here I put to use in one way or the other and of course it does help give back to the dedicated ones here who really put forth real effort.