Which Perfume do you like more?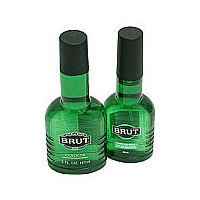 9 responses






• Malaysia
24 Mar 07
I like using perfumes. Currently i use Eternity for Men by Calvin Klein most of the times and this is the perfume that i like most. This perfume is given to me by my wife as a gift. So, on top of the nice fragrance, it also has special connection to myself. I always believe that this fragrance suits my personality well. Though the smell is mild, yet the smell lasted the whole day and suits well for me to wear it to any occasions or at any other time, either day or night. Whenever i go outstation, I'll always make sure that i carry them in my luggage. However, sometimes i use other perfumes too. Among other perfumes that i use are Hugo Boss and Dunhill for Men. The smells are all mild and lasting. I alternately used these perfumes from time to time whenever i am not using Eternity perfume.

• Philippines
9 Mar 07
it's hard for me to choose just one cuz i have a few favorites. they are clinique happy, dkny, tommy girl and dolce & gabbana light blue. i like them because of their fresh / citrus-y scents.

• Indonesia
5 Mar 07
I use Musk by Allysa Ashley I love the smell, so soft and sexy...:)

• Malaysia
5 Mar 07
Currently, I have a few brands of perfumes in my collection like J. Lo Still, Hugo Boss for Women, Dunhill for Women and Moschino. I also used to wear Versace and Kenzo. However, among the perfumes that i have, my favourite perfumes are Dior Addict and Miracle by Lancome. The fragrances are refreshing during the day, and yet at night, they made me feel elegant. When shopping for perfumes, I'll look for fragrance that is mild, refreshing, and yet sophisticated. It suits my personality, fits my lifestyle and brings out the best of me, especially the ones that lasted the whole day. Right now, i am wearing Dior Addict and just love smelling these scent.