I would not wish dementia on my worst enemy.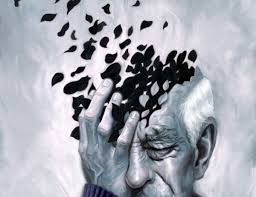 Northampton, England
January 18, 2018 4:51pm CST
Dementia is a cruel disease. My dad grafted all his life and was the same weight and fitness on his 50th birthday as his 25th birthday in great shape, mom said. But he got diabetes in his 50s (again, an unlikely candidate for that illness) and hard to retire from his job in the power plant. By his early 80s dementia signs were beginning and as a family we did the best we could. Here you have to sell everything your parents have to pay the care home bills that can edge up to $2000 per month for a basic home. You get some state support but usually their pensions. My dad died three years ago at 85 and it was a relief if we are honest. But you are now on edge expecting mom to get it and go through all this all over again. You know the signs. If only dementia was just being forgetful. As most of you guys know it's far worse than that. Towards the end the brain just rots away and dad forgot how old he was, who we were and where he lives, soon childlike as he wandered off to look for his mum, who died a long time ago. They p*ss in the bath or the hallway and take their clothes off at importune times in the kitchen. They forget everything and eventually mini strokes destroy all of their functions, finally the instructions to the organs to do their job. We kept dad at home for as long as possible to keep the house and when he finally went into hospital they helped him on his way. The law here allows for doctors not to administer water and food to a patient if they refuse it. Late stage dementia you refuse it as you think you are being held prisoner and that food is poison, you're that befuddled. Most patients in hospital die in the early morning when the relatives are not around to feed and water their loved ones. NHS hospital wards are increasingly filling up with waling dementia patients and the doctors simply have to 'get rid of them' when they are too far gone just to keep the cash strapped hospital functioning. The doctors 'get ash' cash at $100 per body for every death certificate they sign to release it for cremation. It's all but legal euthanasia. If dementia doesn't get you then cancer will. Humans are simply not designed to get very old.
6 responses

• United States
18 Jan 18
that is so sad there.Thank you for sharing this.

• Lancaster, New Hampshire
18 Jan 18
That is heart breaking to read. I know it sounds cliche', but sorry for your loss. I have no clever words, it's just a crappy thing and nothing I or anyone can say is going to make it any less crappy. But I do have a question regarding the expenses you describe. Does not your NHS cover things like that?

• Northampton, England
18 Jan 18
The cost of care homes is too high for them to pay for demoniac care. You get about 40% cover from the state. You are under pressure to let your dad die. Its made quite clear. You tick 5 boxes in the hospital and they kill him..although you ticked the boxes..

• United States
19 Jan 18
My neighbor had dementia. It was stressful living near her. Her "sister" finally put her in a home.

• Sutton, England
19 Jan 18
I am sorry for your loss Phillip. My dad also had dementia and started signs of it when he was 74. Like your dad he had always worked hard and paid in to the system. He had been my mum's carer as she was severely disabled after a stroke. I gave up my job to look after both parents. To cut a long story short I had to find a care home in the end which was heartbreaking. The fees were over £3,000 per month. Most staff were good but some needed careful watching. I believe that funding is only available in care homes if assets are less than £23,000. I had to sell my parent's home for them. It was ultimately kidney cancer that killed my dad but he'd lost everything and did do things such as urinate on the floor. I can be in and out of hospital due to my COPD and have seen older people being treated without dignity.

• Los Angeles, California
19 Jan 18
My grandmother has dementia or Alzheimer's. It is something to be feared.