Bays mountain park

Church Hill, Tennessee
July 14, 2018 10:33pm CST
We have a park in my hometown called Bays Mountain Park. And you can go and look at the animals, take a hike on the trail, or take a ride on the barge or go in the planetarium and watch shows during the day. It only costs $3 per car to enter the park, and the money goes to help feed the animals for every car that comes and visits the park. So, tomorrow, me and my wife are going to go and see the park for the first time as a couple. Along with her durn family. ?? But it should be an interesting trip tomorrow to go and see. We both have been to the park before but not together as a couple tho. I just want to let everyone know that we are going tomorrow and to wish us a good time. Thanks ??
4 responses

• Dallas, Texas
15 Jul 18
Hope the weather is fine and you and your wife and her family all enjoy each other's company and have a good time tomorrow together. Bring drinking water with you and sunblock. Do they provide food and drinks at the park?

• Church Hill, Tennessee
18 Jul 18
Sadly no they don't provide drinks there but they do on snacks tho looks like they would provide drinks there also but they dont

• Church Hill, Tennessee
18 Jul 18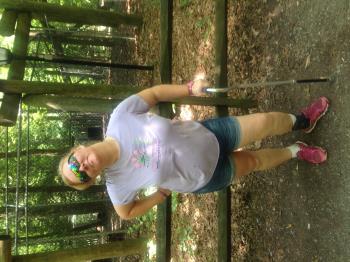 Thank you so much and we did have a great time there I took some pics there too



• Baguio, Philippines
15 Jul 18
Hi! I hope you will enjoy your time there..