Do You Use Mobile Shopping Apps? Which One Is Your Fave?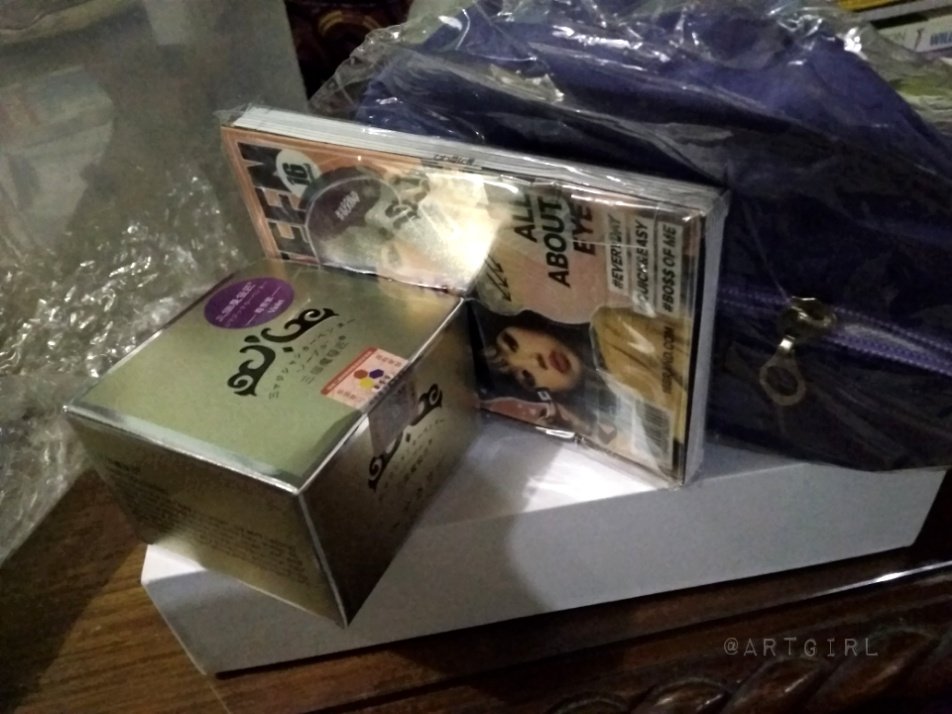 Philippines
July 25, 2018 1:02pm CST
Oh well... I bought another batch of affordable items from Shopee PH. If I don't stop myself from checking it I might buy stuff everyday.

I kid. Haha. Maybe when I am rich but naaaah. I just buy when I need something, and then I add some small or extra items to get free shipping.

I don't go out that much anymore so having items delivered to me is better than going out. Out of all the shopping apps this one is the best for me. Although I've never tried the Lazada or Zalora app. I don't need to because I'm happy with it. They even give out promo coupons and daily point rewards you can convert to discounts! Wow. Haha. If in case you haven't tried it yet,
I'll give you a free discount code:
ARTST222
. Use that on your first purchase on Shopee PH and you're sure to get
P100
off your order. Lots of affordable items too. The four items in the pic only cost me P508 after all the discount and shipping fee removed. That's almost P100 savings. But of course, low priced items are usually knockoffs or Made in China. So decide for yourself if you'd really like to buy those. Otherwise there are also expensive and quality brands to choose from too. That's why I like Shopee. Haha. It's also super easy to use. They made it even easier since the last update. Ah online shopping.

I also sell a few items there but most of the time I just use it to buy. How about you? Which app do you use to buy online?
5 responses

• Baguio, Philippines
25 Jul
Yes I use Lazada, Shoppee and Carousel

• Philippines
25 Jul
I tried Carousel but it doesn't look as good as Shopee. Maybe I am bias. Haha. Do you have a favorite?


• Philippines
28 Jul
I do! I used to only trust Lazada, but t seems that Shopee has earned so much popularity and has toppled the former because of its affordable pricing and vast selections. So I I tried it and it seemed legit. I made a few purchases already and it's kinda fun. It's like an online tiangge or online divisoria that's why people are fond of it. Nothing better than cheap finds for the working class! Hehe. Anyway, I even posted a review about Shopee on my Youtube page since my friends and colleagues are like super addicted to it haha! I wanted to share the link but I am not sure if that's okay here.

• Philippines
28 Jul
Haha yeah it's really popular now. If it's a YouTube link I think it's fine. :)

• Philippines
28 Jul
@owstalaga
Haha! Your handle is so cute lol! Yeah, so poplular my colleagues are like on it all the time! They spend all their breaks, their free time, etc just lookig for stuff to spend their mullahs on. I tease them sayjg they're already addicted to it. They'd say they just do it because they need to buy something. Yeah right, they need to buy something every hour eh? ??

• Philippines
28 Aug
@miss_taken
Hahaha thanks. Yes it is addictive because it's so easy to use and you get some free shipping etc.

• Defuniak Springs, Florida
25 Jul
This discussion will probably get deleted since you posted a referal code. I use ebay, amazon, wish and a couple others. Lately I have been using eBay the most.

• Philippines
25 Jul
Well it's a coupon code for free so I dunno. Didn't think coupon codes are not allowed. I am sure if I put a referral link it will get deleted. Unless someone reports it as a referral code then perhaps this will be deleted. But it's not in the guidelines at all so let's hope it does not get deleted. Thanks for the concern though. I used eBay.com before but I don't anymore because of the fees. There's a local eBay too but I still don't use it as much as Shopee.

• Defuniak Springs, Florida
25 Jul

• Philippines
25 Jul
@thislittlepennyearns
Hmmm... Maybe I will check on that. Is that a US company? Shopee is a Singapore based company but they have made it available to other countries.

• Philippines
26 Jul
I have this app but I haven't ordered any.

• Philippines
28 Jul
Oh if you order soon, use coupon codes so you will get discounts.