Ebay sellers, tell us what you sell!

Canada
November 28, 2006 2:44pm CST
Why not do a little plug here? What is your Ebay seller name and what do you sell? Mine is purpledroxy and I sell mostly handmade items. Clothing, accessories, jewellery, patterns, etc. I love shopping on Ebay too and would rather buy from friends, so tell me what you do.
3 responses

•
28 Nov 06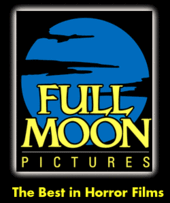 My ebay seller name is starr4all. I sell mainly books. Once in a while I sell movies or various other items, but mostly books.

• Canada
28 Nov 06
Cool, I went and checked you out. I love that you give a good description of what the book is about. I was looking at two of them by Dean Koontz (one of my fav's), but after reading the description I have read them both. Sorry you lost that sale, but I would have been pissed if I got them and found out I read them, so good going. I am watching one of the others though and will see how the bidding goes. thanks for the tip I will add you to my best seller list as I will be looking for movies as well!

• United States
27 Jan 07
I have been selling on ebay for almost 3 years. My seller name is lonewolfer54. I sell custom doll clothes. I make clothes for American Girl dolls, Bitty Baby, and Berenguer dolls. I love ebay and designing doll clothes.

• Canada
29 Jan 07
Awesome, I will be sure to check you out. I have the same passion for creating beautiful things, which is why I love Ebay too!

• United States
1 Feb 07
I am known on Ebay as Collectable_4_u. I used to have another nick on there I used for yrs. but I somehow forgot the name I used, and then have been using this name ever since. I Sell things that are considered collectable, and odd ball stuff. I do not have anything listed on there right now, but have considered doing so again soon.