Have you watched Bleach Live Action Movie?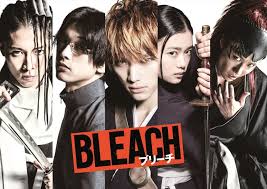 February 8, 2019 8:56am CST
Bleach is a world-known anime. Now it has a live action adaptation in a form of a movie in Netflix. Do you like to watch it? I am kinda new here, so to the moderators around, I ask for a permission to post a streaming link that I found if that is okay. If it is not, it is okay to delete this discussion. Thank you. Here is the streaming link: Enjoy watching. Thanks MyLot.

Bleach--2018----HDRip_high_-mycoolmoviez.com.mp4
1 response

• Indonesia
8 Feb
I love Bleach anime. And I have all the episodes of Bleach anime. I already downloaded the live action. But I still haven't found the time to watch it.