Looking For Life on The Moons of Jupiter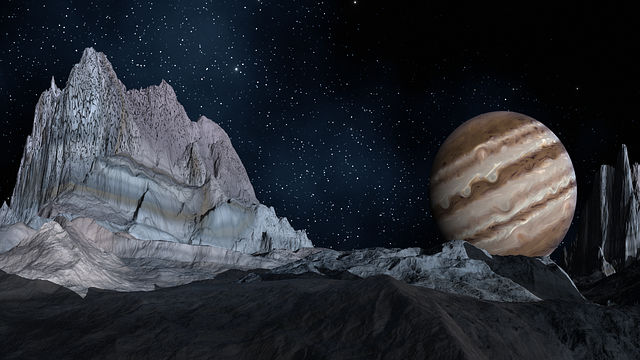 Dallas, Texas
February 11, 2019 10:17pm CST
More likely there will be microbial life on other planets of our solar system. Science is marching forward. Astronomers are going to eventually find out if any of the moons of Jupiter have some form of life. Although it is likely not to be multi-cellular, it will likely be determined to be microbial life forms. Look for water on a moon of Jupiter and you will probably find life. Europa will one day be explored, first by machines, robots, and later in the future, after it's all mapped out and conditions are fully understood, man will stand on those moons. Below is a remarkable video from YouTube that shares this vision. An article worth looking at: NASA's Jet Propulsion Laboratory - clipper https://www.jpl.nasa.gov/missions/europa-clipper/ JUPITER - A Travelers' Guide to the Planets | Full Documentary

Welcome to Jupiter, a world so roomy that it could swallow every planet and moon in the solar system and still have room for more. Yet for all its bulk there...
6 responses

• Canada
13 Feb 19
I have a feeling that there is no life anywhere else in the physical universe besides the earth. Time will tell!

• Dallas, Texas
13 Feb 19
It might be the case. If they had developed to the state WE ARE ALL IN NOW, it would have been a blink of an eye in cosmic time anyway. It is good that we continue to be optimistic about space exploration though. Here's a nice link for you to look at, at your convenience, Hopeful Man.

https://solarsystem.nasa.gov/news/808/nasas-new-horizons-mission-reveals-entirely-new-kind-of-world/

• Canada
13 Feb 19
@lookatdesktop
I had looked at that before as it was all over the news a couple of weeks ago. I would like to meet you in one hundred years and than we could chat about space exploration.

• Dallas, Texas
14 Feb 19
@1hopefulman
, If that were to happen we both would have to be frozen for a long journey out in space then thawed out once we landed on one of those planets in the Kepler habitable zones.




• Dallas, Texas
9 Mar 19
But will that moon eventually run out of mass? I mean, if it is keeping the rings of Saturn alive it's gravity is having a profound effect on that moon's material makeup.

• Norway
9 Mar 19
@lookatdesktop
No, at least not very fast. And they seem to have been much bigger in the past, so it is basically the cores of two larger moons that are now left.
Just on the edge of Saturn's main set of rings is a delicate, thread-like band: the F ring. This ring is made up of carefully herded du

• Dallas, Texas
9 Mar 19
@Torunn
, Thanks for the link. I will check it out.


• Redlands, California
12 Feb 19
I always ask if we find life on another planet. Does that change ones opinion about God? No, we will hate them just as much as a person that is not white and vice versa?


• Dallas, Texas
12 Feb 19
If we can't get along on planet earth it will probably be a good thing that sentient life forms are never discovered within our reach in space. We are lucky to be isolated by billions of miles from the next habitable planet that might have beings that look like us or even remotely look like we do.

• Redlands, California
12 Feb 19
@lookatdesktop
Indeed, think why universe is a living thing. Even I want to live, not have some aholes wipe me out.


• Dallas, Texas
12 Feb 19
@crossbones27
, If we are lucky, we won't have to deal with any aliens on my watch. I can't believe you are still up. I mean, where I am at, it's like 11:30 PM. Oh of course, it's 2 hours behind us where you hang out. Okay, so it's still early for you.

• Dallas, Texas
16 Feb 19
It is so cool I had to place a link here for ya.
https://www.jpl.nasa.gov/missions/europa-clipper/


• Dallas, Texas
13 Feb 19
I bet you were pretty excited when you first saw it with your own telescope.



• Roseburg, Oregon
12 Feb 19
I hope we find humans on another planet. Probably not in our solar system.

• Dallas, Texas
12 Feb 19
If they exist, they have probably already been on our planet and if any humanoid being is still on earth, he or she will keep that a secret to avoid being the next experimental subject in some laboratory.