What do you think about Tv series LOST?

Romania
10 responses

• United States
28 Nov 06

i think it was real good when it started.. but then just started t o go on and on and on.. now it just drags a** but i will probably still watch it when it comes back on.. long as theres nothing better on!

• United States
28 Nov 06
i herd it was a really good show ive never watched it though.

• Singapore
28 Nov 06
hmm... its a very addictin show.. the cast and actors did a very good job in it

• Italy
28 Nov 06
LOST Is a great serial =D I never follow it so...frequently, but the few episodes I saw were good!


• United States
29 Nov 06
I'm definitely hooked on it. Yeah, the long layoff this season is tough, but better than previous seasons where they'd have a new episode then a rerun the next week, etc. etc. I kind of wonder, though, if they've introduced too many weird plot threads, and how they're going to tie them all together, and whether it will all seem too far-fetched. But I'm hoping for the best.

• United States
28 Nov 06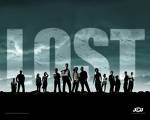 I don't really like that television show. It doesn't make much sense to me at all. Everytime I watch it I get more and more confused. I think it'd be a great show for someone who has been watching it since it first came out, though!

• United States
28 Nov 06
i have never seen it... it doesnt appeal to me but my little brother is hooked on that stupid show and i know some guy with big curly hair is in the series

• United States
28 Nov 06
i have never seen it... it doesnt appeal to me but my little brother is hooked on that stupid show and i know some guy with big curly hair is in the series