An unhinged millionaire attacks a family at a local park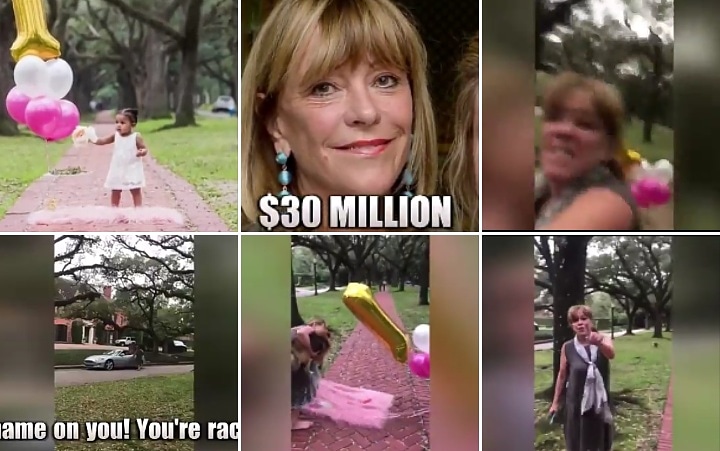 United States
February 24, 2019 2:57pm CST
RACIST MILLIONAIRE FRANCIE NEELY ATTACKS FAMILY CELEBRATING THEIR DAUGHTER'S FIRST BIRTHDAY IN A PARK! A young couple was in a park taking pictures while celebrating their daughter's first birthday. The area is a popular spot for people to take pictures to commemorate special events. Luckily, they got a fantastic shot just before a crazed women came and started moving their stuff and repeatedly attacked the baby's father.

2 responses


• United States
24 Feb 19
Apparently that area is popular for people to use as a background for photos of special events. She chose this family for a reason. It's unfortunate that the women would probably get away with out punishment if the couple pressed charges because she rich. The women needs professional help!

• United States
25 Feb 19
@flpoolbum
The family was not doing anything to make her so mad. They probably would have left soon. She was a real study in nasty behavior.

• United States
28 Feb 19
@akalinus
~One thing she said was that the family trampled on the grass that THEY paid for! Sickening!