What can you say about Britney's latest behavior?

Philippines
November 28, 2006 7:14pm CST
the girl got two kids...while she party till she drop and let her private parts let loose..ever since the news on her divorce came out, she has been acting so wildly! i wonder whatever happened to her... :(
2 responses

• Philippines
29 Nov 06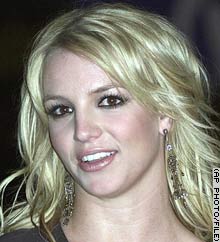 I honestly don't know what happened to Britney. One day she was this totally sweet girl. Then when she tasted fame and fortune, she went wild. And to think she was an idol for many kids. It was too bad that she ended up this way... It is so sad...

• United States
17 Mar 07
Unfortunately, this is what happens to people who grow up entirely under the spotlight of fame and fortune and lack a solid grounding in the basics of everyday reality that the rest of us are forced to live in. In a way, one can't really blame her too much for her behavior, as she simply has no iclue as to how to properly behave. The real culprits in this walking freakshow are the people who surround her, the family and friends and handlers who should be standing up and saying "Enough!Get a grip, girl!" Instead, they remain silent. She might not know better but they sure do.

• United States
29 Nov 06
she was white trash from the beginning, her record company just did a good job covering it up. Now that she has no career and married the biggest loser on the planet, I guess she decided to get back to her roots