What is your family's favorite vegetables?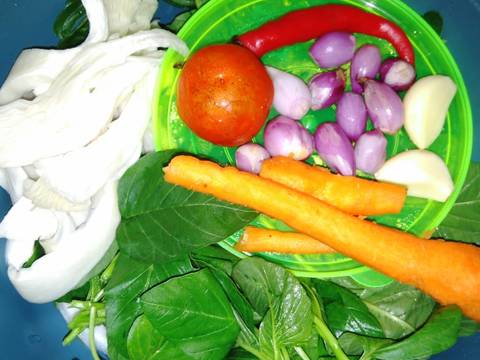 Indonesia
March 12, 2019 10:12pm CST
Vegetables are very important for health. Because they are rich in vitamins and minerals. Eating vegetables should be an obligation that must be done every day. Don't let your dining table without vegetables every day. My family has three kinds of favorite vegetables, they are carrots, spinach and kale. We need carrots to maintain eye health, because every day our eyes work hard in front of television and gadgets. Television, smartphones, laptops every day are always in sight. For spinach and kale, they are for maintaining iron in our blood, so that the amount of red blood cells in the blood is enough. What is your family's favorite vegetables? Note: Image from cookpad.com
8 responses


• Indonesia
13 Mar 19
Oh...That's good, eat all veggie. I never eat okra although ever seen the veggie. It is foreign for us..

• Philippines
14 Mar 19
@srisahara
Indeed, some vegetables only grow in certian countries.


• Indonesia
13 Mar 19
Kale is very delicious for stir-fry cuisine...

• Philippines
13 Mar 19
I eat most of the vegetables I know but there are few I do not like to eat.

• Indonesia
13 Mar 19
Yes, almost people do not like vegetables. So, they eat their favorite vegetables only...

• Malaysia
18 Mar 19
Carrot and cabbage are like staple veggies in my kitchen. They can be added in a lot of dish, and have long storage life. But my family's favorite is mushroom.

• Indonesia
20 Mar 19
Hmmm...Mushroom is very delicious for soup dish...


• United States
14 Mar 19
I enjoy almost all vegetables. I think broccoli is the favorite in our family. Even my young granddaughters (ages 6 and two 2 yr. olds) like broccoli, which surprises me.

• Indonesia
14 Mar 19
Yes, brokoli is delicious vegetable, it also benefit for our body. It is rich of iron...

Your child so great, they eat veggie, unfortunately my little daughter (5 years old) doesn't like vegetable at all..


• Philippines
13 Mar 19
I am fond of having veggies during meal time..I like ampalaya and squash .

• Indonesia
13 Mar 19
Ohh...ampalaya and squash have great vitamins and minerals...Good...



• Indonesia
13 Mar 19
Actually, there are many kinds of the veggies here. But, carrot, spinach and kale all my family member love them...

•
13 Mar 19
Tomatoes,broccoli,carrots,moringa leaves,eggplant,cucumber,lettuce,asparagus,and squash

• Indonesia
13 Mar 19
Woow...you love almost all veggies...That's very good...More veggies more healthy...