Last night I had this dream about owning a pug puppy.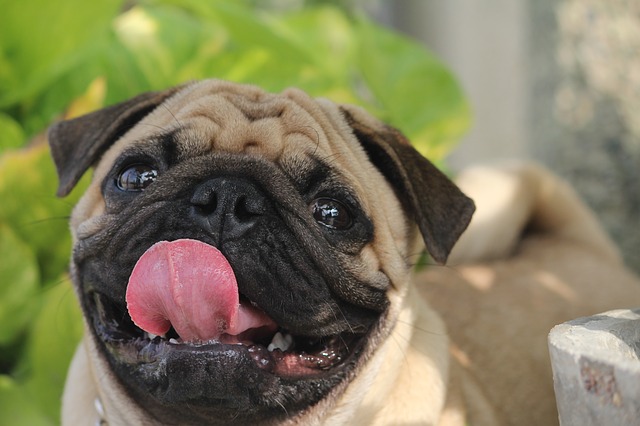 Dallas, Texas
April 17, 2019 1:00pm CST
That dog was following me all around the house, in my dream last night. It was such a cute little pug dog, I mean puppy. Those dogs don't get all that big and the fact that the dream was so real must have a strong meaning to me. I once had a dog. I guess it's been about 32 years now, since Pepper Dog was around. In that dream, I picked up the dog and it jumped out of my arms and went running around the house and I called for him to come back and he did and jumped right up into my arms. Funny about that dream. That house was a two story house and I don't live in a two story house. I no longer own a dog. So I guess that dream was a wish fulfillment dream. But no dog, no matter how much of a darling fur baby it is, will be able to fully replace my dog Pepper, who was a beagle like Snoopy. The one thing I do remember clearly was, in that dream the pug puppy was a brown dog, like Pepper was. It was a happy dream.
5 responses

• Marion, Ohio
17 Apr 19
That was a happy sounding dream. Maybe a puppy is coming into your life but you dont know it yet.


• Marion, Ohio
17 Apr 19
@lookatdesktop
I love the fenced in yard that I put up because of traffic. Many will go by here at 80 or more. I have seen a few fully totaled cars out here from dogs and deer.

• Dallas, Texas
17 Apr 19
I can't have a puppy right now. We live in a city full of cars and this is no place to raise a dog. If we lived out in the country things would be lots different. For those who have pets, enjoy them and respect them. God made us the stewards of all the animals of this planet. I know you love your animals. Have a great day.





• Dallas, Texas
17 Apr 19
Yes, the dream brought back good memories. I have no intentions of getting a dog, at least for the present. I do love dogs and cats. I always have.

• United States
17 Apr 19



•
7 May 19
May be you missed your first puppy throughout the day. Thats why you had seen a dream of it. Fulfill your dream and have another one. This can help you to come out from that sad moment.