"The Mad Queen" My opinion on the 8x5 Episode GoT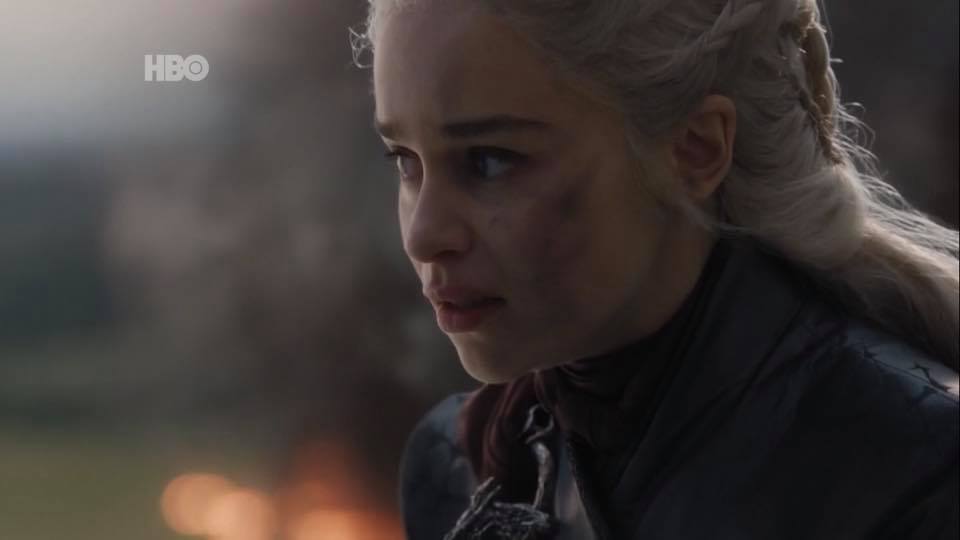 Los Angeles, California
May 14, 2019 6:43am CST
I have to give my opinion: - they did not destroy Daenerys's reputation, she, since it had his dragoons, wanted to be hot up to the Sun. If it was not for his counselors it does the moment that King's Landing would have burned. It is not a silly thing of the creators that she finally it was doing. - they are not losing the evolution of the prominent figures, are revealing the real nature of ALL the prominent figures this season. From a Varys ready to die for the kingdom, happening for a jealous Sansa and culminating with a Mad Queen that always was driven to despair for fulfilling his false right and duty . - " Do not be the Queen on the ashes ", all his counselors said it to him. They knew of his emotional instability, it was obvious that it would lose his composure. - the series always was characterized for not fulfilling the plans of the fanatics but for being surprised. They started by killing Ned! Was it unusual that Cersei was dying buried? And his father on the toilet? Not, because so many prominent figures wanted it for them themselves that it was impossible that they were delivering it to some, because some fan would appear demanding a different death. - " The people of the kingdom deserve to die because they applauded Ned's death and did not defend Missandei ". Bro, the writers have followed faithfully the personality of the medieval populace, who were believing for ignorance all that that they were saying to them, there hated the enemies that his kings were despising and were afraid of the hunger more than an evil king. If Jaime saved them from a mad King and because of it the scorn was gained of all, what was staying for the unknown foreigners (let's remember that up to those of the north they are a strange people for them)? - " The Night King needed more protagonism ". I will answer neither it nor it... Remember that the writers are human, but they have done what few series have achieved to do: create prominent figures who really seem to be human, not neither divine and incorruptible beings nor beings of pure evilness. Human, royal prominent figures, with faults and virtues, with will and weaknesses. " Then what do you say of Jon? ", that is a pajuo, but they have done it since it Ned produced, honestly. It has lost the Battle of the illegitimate child (Sansa and Bealish his saviors), has not could manage when it has the power and must learn to do it, because always it goes in opposition to the desires of his subjects. Up to Tyrion it can die if they cover the mouth. If you love the series enjoy it, understand that it is not the typical history where they all marry and live happy. Already you had two chapters of love and fantasy when it began the series, but you complained. You do not be able stand that the things do not happen since you you bet, but I say something to you: if in the series it was happening what you hope that it happens, then it would not be Game of Thrones.
1 response

• Germany
14 May
Welcome to myLot. Enjoy the site! The first step for all newbies is to read the Guidelines to learn what is allowed or not on the site. Then you can write a post introducing yourself. Tell us a bit about yourself. Furthermore, read around as much as you can, Like and Comment on other members' posts. Only then will members come to your site and do the same. This is called interaction. Don't expect too much money-wise. If you reach $5 a month (the payout limit), you can call yourself lucky. **Please add the name of your country to your account page.** -------- Please space your text to make it more readable. Especially members with glasses will be grateful.

Have questions about myLot? Help is here!