Unilluminating burning rays-IX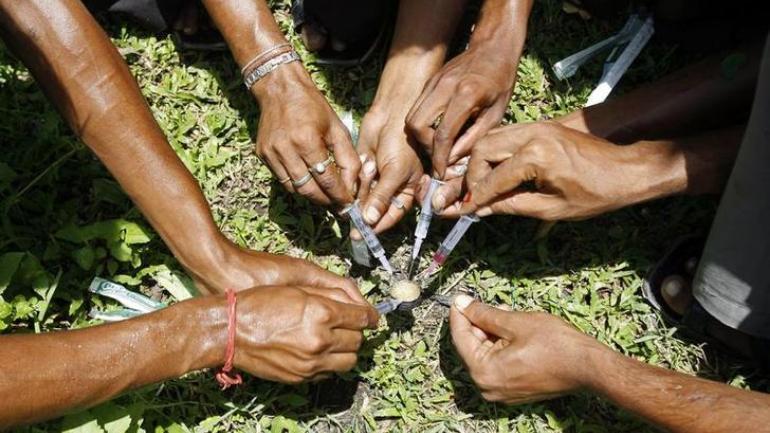 Raurkela, India
May 15, 2019 9:01am CST
Both the men deny doling out the money on the plea of not having Rs.30, as the physique of the youth (feeble stature, chapped skin and puss filled sores all over his body) indicated that he was up to some kind of wrong activities. Sukhbir starts sobbing bitterly, "Please give a 100 and I shall get the best bottle of AVL (Phenara mine maleate) for all three of us. Take a push and see how energetic you feel. Please give me some money! I feel like dead man without it", he groans. Ajit knows his mission and refuses to pay. The boy jumps over the gutter and joins his team at a close by public toilet to get drowsed in the intoxication throughout the day. It's the month of November; though the city wears a festive look as its 'diwali', yet the atmosphere is somewhat eerie. Heaven knows how many deaths are in store of this place? Ajit and Sai walking through the lanes of Angarh not to watch the pomp and show of the rich but to peep into the dens of crime. Close to the Angarh railway barrier in the dimly lighted room, they see a group of young boys gambling, swirling hashish smoke from their mouth and nose; one of them among them was as young as 13. Within no time they hear screams and shouts; someone screaming, "Don't come to this den with empty pocket". The next moment the boy of 13 was pushed out of room beaten up black and blue, his face drenched in blood. He falls unconscious outside the room. The rest of the inmates are least moved, they continue with their game. Ajit and Sai rush the boy to the nearest hospital but of no veil, the boy succumbs to his injuries. The strange thing that the two of them mark is the medicine shops open even after midnight. The rest of the shop keepers close their shops after ten after finishing their diwali puja and bursting some crackers as a ritual. Can you guess why the medicine shops are open even after midmight? Some keep it open to save lives but the otheres are up to shady activities.
2 responses



• Raurkela, India
18 May

• United States
15 May
A heartbreaking story it is.

• Raurkela, India
16 May
Indeed, it is without any solution.