Wednesday Night Puppy Picture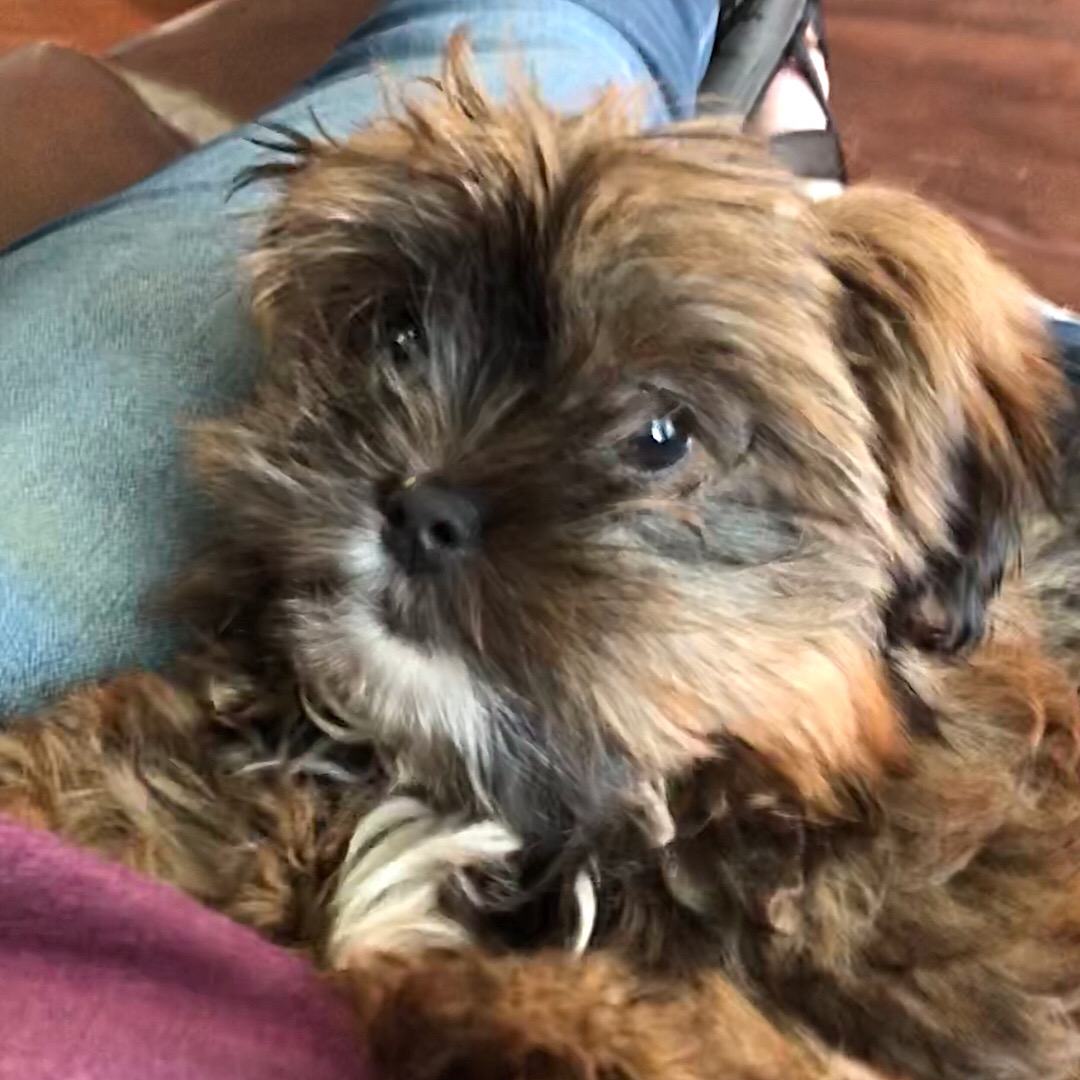 St. Louis, Missouri
May 15, 2019 6:30pm CST
I think I've mentioned that Wednesday nights I babysit. That also involves 'babysitting' two very naughty dogs. The old one, Sriracha, will eat anything he can get his paws on. He's also taught himself how to jump on to the kitchen table! This has led to him stealing plenty of food and managing to get a hold of medication once. That resulted in a late night trip to the emergency vet a few months ago. And in the picture is Chulula. She is their few month old puppy that is a ball of fur and teeth. I call her Chew-lula because her favorite activity when I'm around is chewing on my hands. And her teeth are getting stronger now so it hurts. I just threatened to put her down on the floor, so now she's behaving.
9 responses

• United States
15 May
She may be chewy; but she's cute!

• St. Louis, Missouri
16 May

• United States
15 May
Glad she is behaving now. She is so cute.

• United States
16 May


• United States
16 May
I don't like any animals mouth on me. I bet those teeth are sharp too.

• United States
16 May
@Lolaze
I would not like that either.

• Wheat Ridge, Colorado
16 May
Oh my gosh what a doll of a puppy!!



• Lake Charles, Louisiana
16 May
Getting bit by a dog even it is as a form of affection does hurt a little bit.


• Sonora, California
15 May