King and Queen of Bad Luck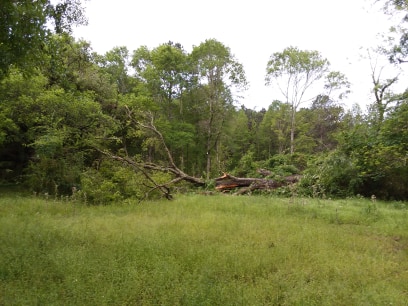 United States
May 15, 2019 10:06pm CST
Yes, you read that correctly. Our cardiologist even makes remarks about this. My husband had a stroke, I had mine 2 years later. He has trouble regulating his blood pressure and getting it stable. I had my turn. Now the cardiologist just shakes his head when one of us comes in because he knows the other will follow in a few months. He said he has never had a husband-wife have these episodes mimicking the other before in his years of being a cardiologist. Now back to the story. The night before last about 9 pm I turned on the water at my kitchen sink. Nothing happened. No water. Of course, my husband asked if I paid the bill which I did just last week. About an hour later he decided to walk outside and happened to hear water gurgling. Upon inspection along the side of the house, he saw that my dog, Duke, had taken the hose pipe that dear hubby had left strung out over the yard and pulled it so hard that he pulled the faucet over and busted the water line. He came back inside and said, "I found the problem." He then informed me that my dog had made a mess and broken the water line. He was furious. I said it isn't ALL his fault. Who left the hose pipe out and in his reach? He has destroyed a hose pipe before so only common sense to put the hose up. He asked for my help in getting the line cut off at the meter since there was not a shut off valve in site around the faucet. We go out to where the main meter is and guess what? It is under the huge tree that fell a couple of weeks ago. We go back to the shed for the chain saw, headlight lamps, and get in his truck to move it around to street in front of our house to help with lighting. It is now around 11 pm. Remember he is not supposed to be doing any physical activity either. He managed to cut up the tree in the area where we think the meter is located. We were a few feet off so this took several hours to cut and clear the area. At 2 am we got the main shut off and loaded up saw, shovel, gloves, lights and headed back indoors. We were both exhaused and tell in to bed around 3 am. The next morning I started digging around the water line with shovel so he could find out what size water line we needed. Then we were going to next town over to get supplies. We needed a new shovel also because he broke ours trying to get part of tree out of the ground. We ended up doing grocery shopping last night since we were in next town over anyway and we both had the next two days full with doctor appointments. So, I got that chore marked off the list. I woke up at 3 am this morning and could not get back to sleep. Finally after getting up for a few hours, I laid down and snoozed. I woke up just in time to get a fast bath and head to my daughter's house for her dr. appointment. That is the tale of our bad luck this week and to explain my earlier statement that I was tired and heading to bed. Goodnight all. Photo Credit: My own
8 responses

• Green Bay, Wisconsin
16 May
You have had a string of bad luck. I hope you were able to get the lines to fix the water lines and can get the water back soon.

• Green Bay, Wisconsin
19 May
@kareng
I hope it won't take too long before you can get it done.


•
19 May
Sorry to hear that. Anyway let's be optimistic. If there's a bad luck, there's also a good luck. God bless.

•
19 May
@kareng
That's great. That's wonderful. I am happy for you. God is good.




• United States
19 May
He knows hubby is not very happy with him after the faucet incident. But he will come around. He's always been a timid dog because he was born during flood of 2016 and was found out in the water along with his mom and rest of litter. Only a few of the pups survived. The people who found them kept the mom and adopted out the pups.



•
16 May
It sounds like a really interesting situation. The two of you must be more alike than you realized before!

•
19 May
@kareng
I would suspect not in the best way.


• Dallas, Texas
16 May
You would eventually have had to get that tree moved out of the way. It is not good that you two have done all that hard labor with health issues like yours, but I hope you get that tree moved and that pipe fixed. Hope things work out for you guys.