Kinda lazy day ;-)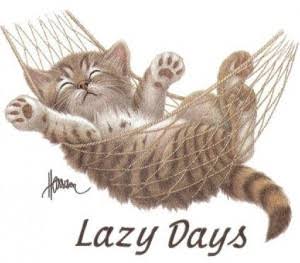 India
May 22, 2019 11:45am CST
Hi all. Today is a kind of lazy day to me. Even I didn't spend so much of Time in mylot too. Even I was not productive with offline stuffs. I responded to few posts though. Eventhough there are number of topics sliding in my mind, I don't have the zeal to post them here. So maybe I'll post them tomorrow.

so as of now, I will spend some more time here by responding to others post, till I fall asleep. See you tomorrow. Good morning/ good night fellow mylotters.

have a great time.
9 responses





• India
23 May
Thanks a lot sir. Yeah, you have got it right there.

Yes, that is what bothering me so much. I am seriously confused of what to do next. Even if I fix that I have to take this up next , people around me are really confusing me with their suggestions.




• Green Bay, Wisconsin
24 May
I think we all have days like that. Have a good night's sleep.