Do you really earn in joining myLot?

Philippines
November 29, 2006 12:51am CST
I'm a newbie to mylot. Actually i'm a bit skeptical actually up to now. But since I really want to earn extra income during my free-time, I started posting. I don't have an account yet. I already sign up to iKobo account but my registration is not finished yet. Do you really earn that big? Please enlighten me. Thanks to all your replies!
8 responses


• India
29 Nov 06
you will not earn a 100 $ a day here. you can try very hard and earn like 2-3$ maximun in a day. hope this helps. write back if you want to know more.

• India
29 Nov 06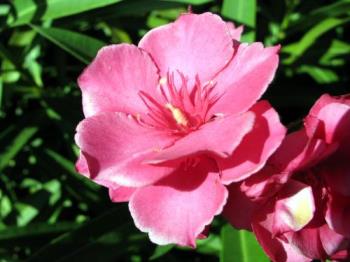 you'll earn more and more here in myLot if you have an organised and smart myLot-To-Do schedule. Make that and make myLot mony

• India
29 Nov 06
hii dshin291.welcome to mylot.dont think we can earn 10$a day in here. depends on how much you post.try to post relevant material and be as descriptive as possible.upload images relevant to the topic . invite your friends to mylotand thts the easiest way to earn more.besides earning its really beneficial to read and respond to various discussions.we can communicate with people around the world and know how they repond to various situations.actually mylot pays for having fun.so enjoy' mylot'ing

• Singapore
29 Nov 06
If you are hoping to strike it rich by earning $100 per day here, it won't happen unless you work very hard with getting referrals. I get about $4 per day on good days, and other days, sometimes only $1. But I'm pretty happy with it.. since my internet is always running, this is just for fun. I don't think this is meant to be a full time job. And yes, it does pay. Next payout is Dec 15. Since you're new, your earnings will only increase after tomorrow's update. =) Hope it helps.