Elevate Your Thoughts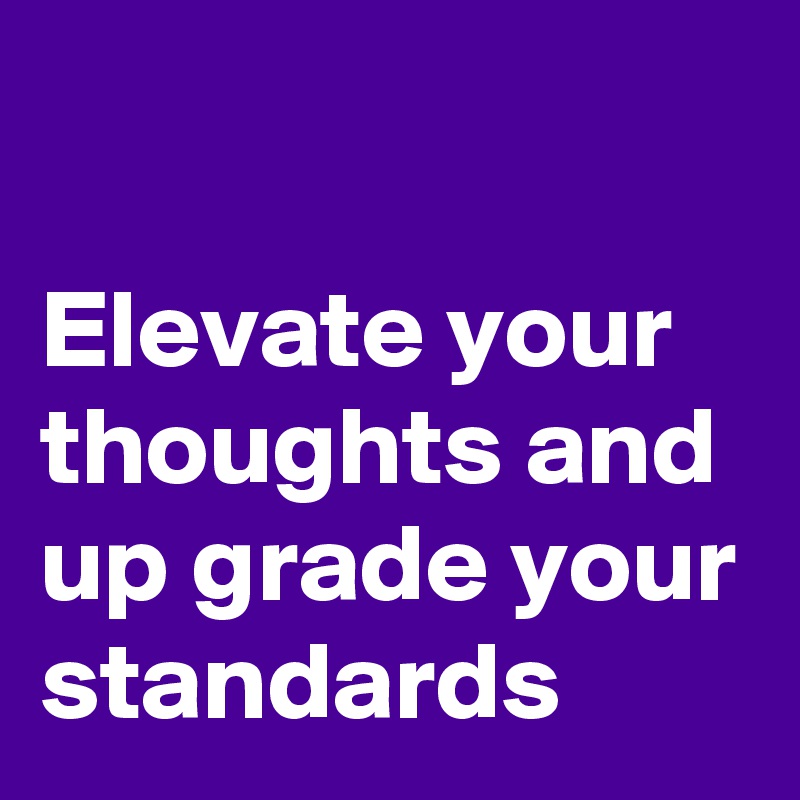 United States
June 12, 2019 3:24am CST
In order for you to live a life of faith you must erase the doubt. The battle is always in the mind what are you thinking are your thoughts causing you to walk in doubt and dispair or are they causing you to live out your life in faith. Positive thoughts create a positive life Negative thoughts create a negative life.It is up to us whether we choise to live a negative or positive life its all starts in the mind.. what are you thinking really. what you are thinking will determine whether you live a negative or positive the choice is up to you.
9 responses

•
12 Jun
What I am thinking is that I am confused to what you are talking. Can you not put it simply. Just like the thinker is the doer.

• United States
12 Jun
It should not be confusing all i am talking about is living a positive life that will result in a positive out come rather then a negative one you are what you think so think positive thoughts to create a positive outlook in life.

•
12 Jun
@VoiceofTruth7
That's better. You should have included it in your post then.

• Canada
12 Jun
So true! Faith and doubt are opposites. We need to feed our faith and keep it strong.

• United States
14 Jun
To live a Positive Life You Must have Faith In God and Yourself He WIll See You Through.

•
15 Jun
@VoiceofTruth7
True enough, we need to live by faith and not by sight.


• Rustenburg, South Africa
13 Jun
I do agree with you! Sometimes you worry about something so much that you become more negative than really necessary. Rather talk it out with the relavant person or with someone who will give positive advise and stop the negative thoughts in its tracks! Believe that God will be with you all the way rather to keep on worrying!!

• United States
14 Jun
I do not know if you have ever heard the song why worry when you can pray trust Jesus He will lead the way. Many of us spend so much time worrying that we forget to pray but God is waiting on us To Pray and Trust Him In All Things God is the One who can give us peace in the Midst of the storm. As you said it is best that we go to the person that we have an issue with and talk it out with them

• Rustenburg, South Africa
14 Jun

• Lagos, Nigeria
12 Jun
So true...that's why i don't surround myself with negativities.

• United States
14 Jun
I exist with a negative person but i do not allow them to bring me down to there level.

• India
12 Jun
Positivity is the essence of living healthy and happy life..


• United States
14 Jun
Yes It is we choose which seeds we plant in life positive or negative the choice is ours.

• Hong Kong
12 Jun
What's that doubt my friend?


• United States
12 Jun
i do not have doubt people do i am speaking in general just a phrase i am using to demonstrate that some people focus on the nagative and doubting what is going wrong in there life rather then seeing the blessing in the pain or seeing the light at the end of the tunnel.

• United States
12 Jun
Very wise advice you have given us.

• Bangalore, India
6h
@VoiceofTruth7
This whole world is abundance in negativity and positivity , that depends on what an individual choose to harvest.