Off duty lifeguard saves a 10 month old boy from choking in New Jersey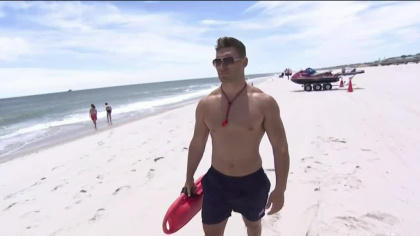 Lake Charles, Louisiana
June 12, 2019 7:45pm CST
The mother of a 10 month old boy is very thankful that Peter LaQuaglia who is a lifeguard at the beach in Seaside Heights New Jersey heard the cries for help last Friday while he was on a lunch break. The ten month old boy whose name was not mentioned had swallowed a loose plastic ring from a water bottle which caused him to pass out. What makes Peter's act of saving the child was that he was on the boardwalk having a pizza when he answered the call of duty. Peter who has been trained in first aid, used a Heimlich maneuver to have the object inside the child's throat released. Both the mother and grandmother of the child were grateful that Peter took time off from his lunch break to save their child from choking to death.
4 responses

• Lake Charles, Louisiana
14 Jun
Peter could have ignored the call of help since he was on a lunch break, However he did do his duty to save the life of a child which is wonderful of his part,

• Daytona Beach, Florida
13 Jun

• Lake Charles, Louisiana
13 Jun
The child is lucky that an off duty lifeguard answered the call for help from his mom.


• Lake Charles, Louisiana
13 Jun
My pleasure to share these wonderful rescue stories by real life heroes.