Swim Time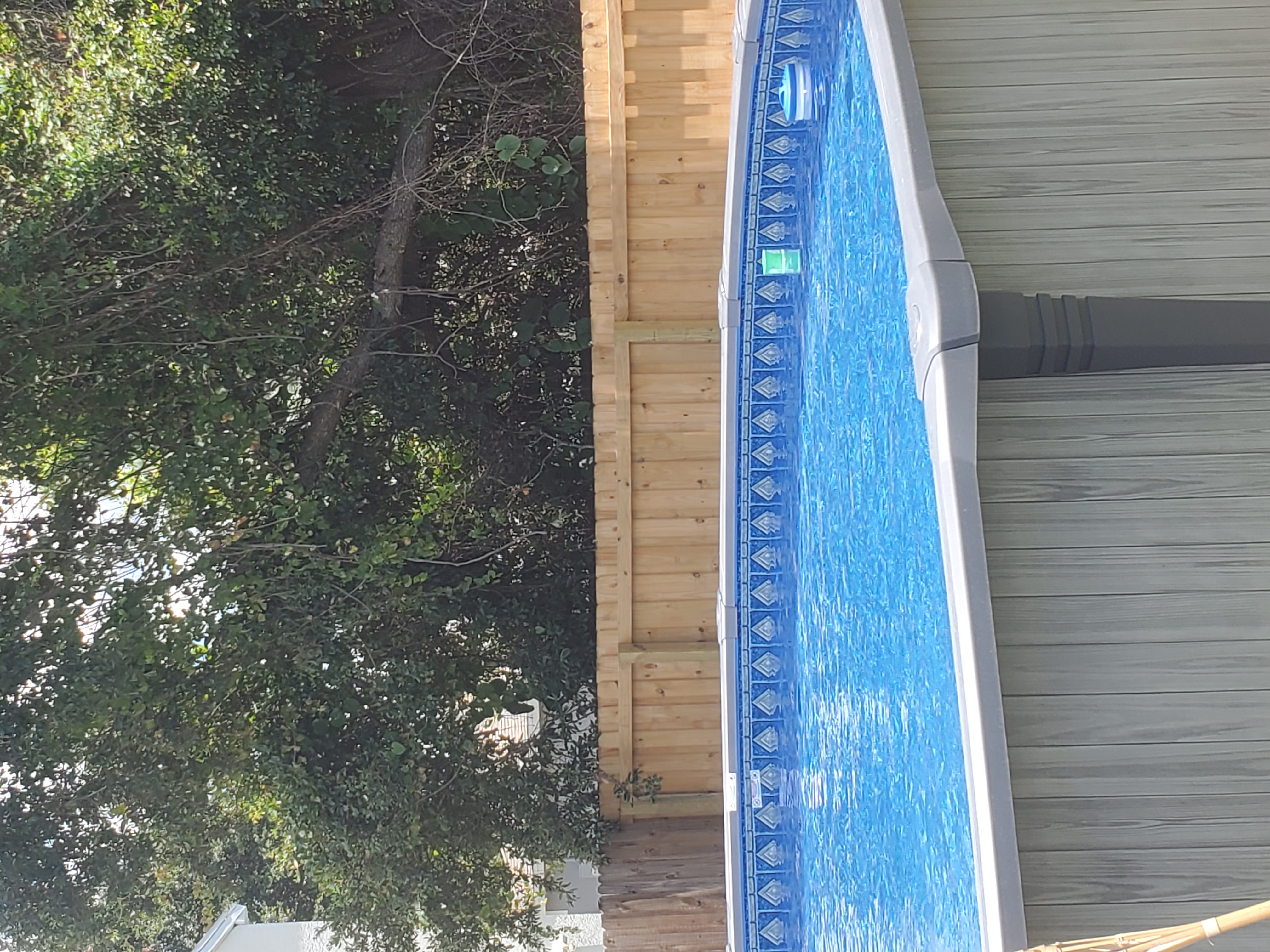 United States
June 27, 2019 12:12pm CST
We finally have a pool. The hubby and I had planned on saving and getting an inground pool but decided to go with an above ground pool instead! My kids LOVE IT. I think this could be money very well spent. I tell them get chores done and we will go swimming and suddenly chores are done. It's like a miracle. Any fun pool games you enjoy? Or other must have items to keep kids busy?
7 responses

• Palisade, Colorado
28 Jun 19
There was 8 of us kids and our parents bought an above ground pool. What joy we had in it. They started out with a 2 foot deep pool cause so many of the kids were quite young. Then they went to a 4 foot pool. Dad dug down where the center of the pool would be and made it 5 foot. I hope you and your family enjoys your pool like we did

• United States
28 Jun 19
Ours is 4.5ft deep. My oldest 2 swim well. My younger 2 are still learning. We always swam as kids. I find it a good way to keep mine active instead of being on electronics.

• United States
29 Jun 19
@velvet53
kids today dont exercise or interact as much as they should. This should be a way to do more of both.

• Palisade, Colorado
29 Jun 19
@babykeka80
I agree with you about the electronics. Swimming is fun and people get exercise.I love to swim but don't get to do it as much as I wanrt to. Enjoy every minute in your pool. It was a good investment.


• Philippines
28 Jun 19
Nice strategy. Hehe. I seldom go to pool thats why i dont know.how to swim. Haha.

• United States
28 Jun 19
I was born and raised around water. We had to learn to swim young.


• United States
28 Jun 19
Yes it definitely helps get us through those hot days. It has been miserable here recently.


• United States
27 Jun 19
I have 4 kids between the ages of 3 and 13. I think we will get our money's worth out of it over the years. I enjoy it too.

• Pikeville, North Carolina
27 Jun 19
@babykeka80
To be honest, I probably spent more time in the pool than either of my sons.



• Los Angeles, California
27 Jun 19
I have not been in a pool for decades.

• United States
27 Jun 19
I grew up with a pool and really missed having one. It is so hot here you almost have to be in water to be outside.


• United States
27 Jun 19
It has been so hot we havent even been going out until late afternoon. Heat index was 111 yesterday!

• Indonesia
27 Jun 19
That is a lovely swimming pool you have.

• United States
27 Jun 19
Thank you. No clue why the picture shows up sideways. We are very happy with it.