Now they're friends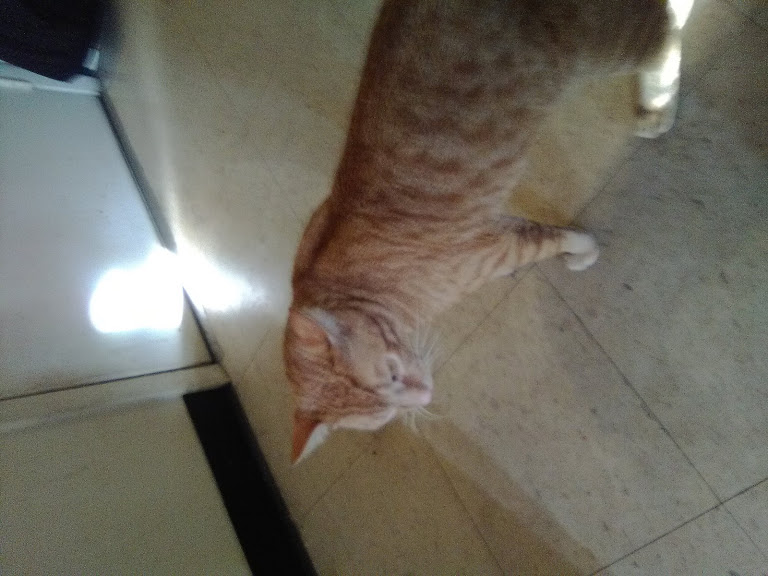 Sturgis, Michigan
July 9, 2019 6:59pm CST
Alec is still unclaimed. I've tried contacting all of the places I knew I could contact to make sure he's reunited with his original family. The more time passes, the more it looks like we have ourself a new kitten. He and Freya are getting along pretty well now. They're almost like a team. Yesterday, forfeit being vegetarian to have some gluten-free General Tso's chicken from Aldi. Because I haven't had any appetite and it actually looked good. But back to the cats, they were both mad that I refused to share my chicken with them. What's even funnier is how I've mentioned before that Freya likes to be carried to her food dish. Yesterday, she demanded that I carry her. No not so she could get my husbands attention that she was being carried but to get Alec's attention. As I walked past Alec she became more regal and danty. What a diva! Alec is extremely talkative and it's like he'll carry on a conversation with me with chirps and meows. While I'd be happy if his old owners showed up, because I know I'd miss him if I were them. I'd be sad because, I'm learning to love Alec.
5 responses

• United States
10 Jul 19
my oldest likes to be carried to his food. but since he's 19,i'll help him out.

• Chile
10 Jul 19
Both of my daughter´s cats came to her house from nowhere. She placed pictures on trees and all other things. Nobody claimed them. Fergusson is old now (where did the children get that name?) and Andromeda is now the Queen of the house.

• Sturgis, Michigan
10 Jul 19
It's how I got my last two cats as well. Freya walked into our apartment on Halloween, and wouldn't leave I tried finding where she belonged before, no luck. And the cat that I had at my moms was a stray, according to the people who were at the place my dad had an appointment at. I'm no stranger to cats just showing up form out of nowhere.

• Chile
10 Jul 19
@polyxena

There was a cat around my garden for a long time. It looked at me as saying that it owned the place. But Luna would not have cats around. It had to go elsewhere.

• Sturgis, Michigan
10 Jul 19
@marguicha
cats are funny animals





• Colombia
10 Jul 19
Alec seems to be very happy having a new family