how old is old

United States
September 11, 2006 6:04pm CST
when do you think ur just to old?
4 responses

• Romania
17 Jan 07
By responding to this question you make me to think that I become older again with one more year in 2007.I cant say if is a good age or a bad age but some are calling this age a good one.At this age you are able usually to think more mature than others which are younger,but also you can be in the crisis of this certain age.You have to have a good family and maybe children.As for me at this age I have a family ,a driven license which usually you can afford to have at the age of 18 here in Romania,I have a job but I do not have any children yet.I would like to have and I think is the best age to be already in marriage life.Some says that the best age to be married is around 29 years old but this depends from country to country.If you can guess what age I have it is very good and if not I will tell you that I am 37 and I am thankful to God for what I have and done till this age!May God bless you all even if you are old ,young ,married or not married!So if you can calculate the year of my born you will see that I was born in 1970!Too old is when someone else is helping you to do certain things and you cannot help yourself for the basic things in the life!

• Laos
20 Dec 06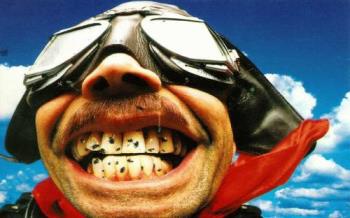 It is up to the strength of the body, if you are good health, you can be younger, although the age is increasing, but people are not getting older by their age, they know the ways of healthy living. For me, 60S- 70S is the figure!

•
11 Sep 06
age is just a number your as old as you feel inside,of course if you look in the mirror and see loads of lines and wrinkles and sagging cheeks then i'm sorry to say but maaann you are old!lol