Teenagers and litter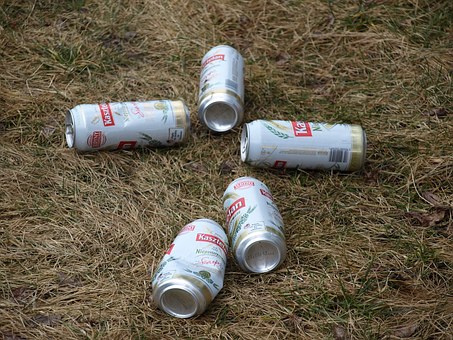 Corsham, England
August 14, 2019 1:04am CST
What is it about the young and throwing litter down. I live right in front of a park where there is a large football/netball court. It is usually occupied by teenagers especially later in the day even after dark. I can never believe the amount of litter they throw down. The park has two bins and one is situated right by the court and yet still they throw their bottles, cans and sandwich wrappers all over the grass. We have council workers who come and pick it up every couple of days but they shouldn't have to. I was thinking, don't parents teach their kids not to throw litter about any more? My granddaughter often stuffs her wrappers in my bag but at least she's not throwing it on the ground. Are we raising a generation of litter bugs?
2 responses

• Philippines
14 Aug
I actually really hate it when people throw their litters anywhere and shamelessly. I grew up knowing it's not right. It has been inculcated to us in school through GMRC subjects. Some kids nowadays think the streets are their rubbish bin. If it was my kid I'd give it a lot of scolding for sure.

• Corsham, England
14 Aug
I agree. My parents taught me not to throw litter down and I taught my own children and now my granddaughter the same thing, I don't understand why anyone would do it especially when there are plenty of bins around.

• Philippines
14 Aug
@sprite1950
I feel guilty and would still throw my rubbish bin even when no one is looking. An environmental conscience is very important if we want the earth to live on for more years.

• Corsham, England
14 Aug
@flapiz
Absolutely. I sometimes collect the bottles and cans and put them in the bin when I walk my dog.


• Thailand
14 Aug
argh!!! if caught they should have community service.

• Corsham, England
14 Aug
Yes it makes me angry too. They don't seem to realise what they are doing to the planet in the future.

• Thailand
15 Aug
@sprite1950
the planet where their children will live in the future. not ours, as we are about to say goodbye sooner or later.

• Corsham, England
15 Aug
@Mavic123456
When they are young they don't understand this.