September 11 - Let's discuss what happened on that day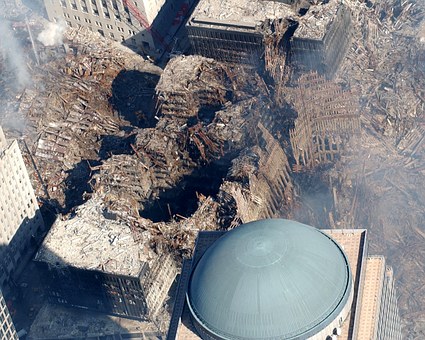 United States
September 11, 2019 10:20am CST
September 11, 2001 2,996 people died in the suicide attacks on the World Trade Center in New York City, the Pentagon and the thwarted attack that ended in a plane crash into a field near Shanksville, Pennsylvania. My heart goes out to all that died, including the brave First Responders and also to those on Flight 93 that fought against the terrorists. Because of their bravery Flight 93 did not reach its target but all on board perished. My sympathy also goes out to all those that died later from inhaling the dust and particles of the collapsed buildings. Think about how many family members, friends and acquaintances are affected by each person's death. In deference to the solemness of the occasion, there will be no celebrity birthdays or music clips today. Take a moment to think about where you were and how you felt on that horrific day. Photo is of Ground Zero. Photo Credit: Pixabay
7 responses



• United States
11 Sep

• United States
11 Sep
We must remember those and the awful thing that happened. I will say that I forgot until the TV was turned on this morning and they were talking about it. How I forgot, have no idea.

• Sonora, California
11 Sep

• Anniston, Alabama
11 Sep
I was about to send out a crew to a job, but stopped them when I seen what happened. My dad got so scared he came over to my house and stayed 1/2 a day.

• Daytona Beach, Florida
13 Sep
It is a day I always add in some special prayers. A very horrible day that will truly never be forgotten.

• United States
12 Sep
I shall never forgot the horror that I felt.