Do you like Tarja Tarunen?

Portugal
10 responses

• United States
29 Nov 06
I think she has a gorgeous voice. Extremely powerful and melodic - it gives me chills.

• United States
1 Dec 06
Me too. That voice is POWERFUL. I think if i turned it up really loud in my car it would blow the speakers out. This is one of the very few bands that i listen to that have a female singer.

• India
30 Nov 06

Tarja's vocal range is superb .. i like her style ... I dont think anyone else couldave done more justice to those nightwish Songs...But then her attitude just wasnt the kind which I liked!!BUt then her voice tops it i guess!!! And its Tarja "Turunen":D

• Portugal
30 Nov 06
Yes you´re right, sorry for that, but you get the point of this discussion.

• Indonesia
30 Nov 06
her voice is great, I think without her as a vocalist, Nightwish never be the same.




• Portugal
29 Nov 06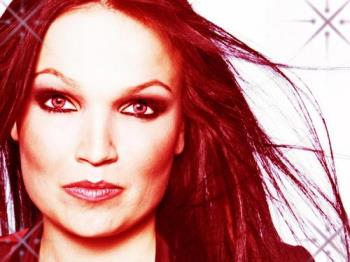 She sings symphonic metal or power metal. She has a great voice.

•
11 Feb 07
She's got a very beautiful voice, but i also think she's a little bit arrogant. She only thinks about herself... (i've heard from people around me who met her) But anyway... i think for nightwish it is a big lost now she left