Woo Hoo! I actually earned $1.36 yesterday! I know I know...

3 responses

• United States
8 Dec 06
The first day I made a penny so any day after that was great. But now I'm a little jealous of people claiming they make 5 or more. I haven't gotten over 4. I guess haveing referrals helps a little but I don't have anyone that has joined. They are not that interested. Congrats, by the way!

• United States
8 Dec 06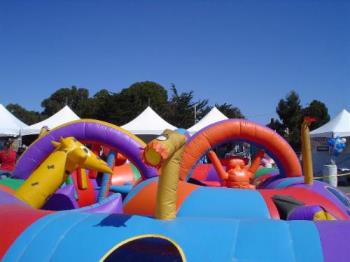 My goal was to make $1.00 a day, and I've only managed to make an average of .60 a day. I'm even posting photos, starting discussions and rating comments. But at least here I have the potential of making money. I've been blogging for years on non-paying sites and it just makes more sense and more cents to blog on a paying site. Will sites get more competitive and offer more and more money as an incentive to keep the best bloggers? A girl can dream, right?

•
8 Dec 06
I too feel a little envious of those that make a lot in a day. But then again, if I spent more time on here I probably could as well. Thanks for responding!

• Canada
30 Nov 06
I'm glad that you earned over $1 now:)+ When I first started here from first week to the third week, I was only making cents everyday. Now, I am making more than that:)+ thanks to all the help of my referrals and fiends:)+ With todays updates on my earnings...so far this is my all time best...I made TOTAL earnings of $7.97. My earnings just went high to my discussions, image earnings and referral earnings:)+ wohoooooooo!! I am jumping up and down:)+ I know this is funny that we are trying to make $1-10 dollars a day. Ok this is fun money but it is nice if we can earn more $$$ here while having fun right?:)+ Good luck on your upcoming updates...hope your earnings will increase too:)+

•
8 Dec 06
I agree. And with the new changes here at myLot, my earnings are increasing! Makes me happy. Thanks for responding.

• United States
30 Nov 06
thats a great number!!!! I made 2.35 yesterday

•
8 Dec 06
Congrats! I don't think I've made that much yet in one day! Thanks for responding!